September is National Bourbon Heritage Month, so what better time to visit the home of bourbon? Hello, Louisville, Kentucky! If you love a good bourbon whiskey, there's no better time to visit this Kentucky city and visit the 34-stop Urban Bourbon Trail.

Did you know one third of the world's bourbon whiskey comes from Louisville? Locals and visitors alike toast this city's bourbon-making tradition every September with special events like tastings and of course, following the famous Urban Bourbon Trail.
Urban Bourbon Trail
Each stop along this trail is stocked with anywhere from 50 to 150 different varieties of Kentucky's signature spirit. Spend your day visiting the area's distilleries and in the evening, follow the trail sipping classic and modern cocktails and tucking into the best from Louisville's chefs. Pick up your trail "passport" at the Visitors Center and follow the route through the city's most celebrated bourbon bars and historical hotels.
A good idea is to pick six stops and collect a stamp at each stop to become an official Bourbon Country Citizen; you'll even get a t-shirt to prove it!
For a complete map of the trail, visit the Bourbon Country website.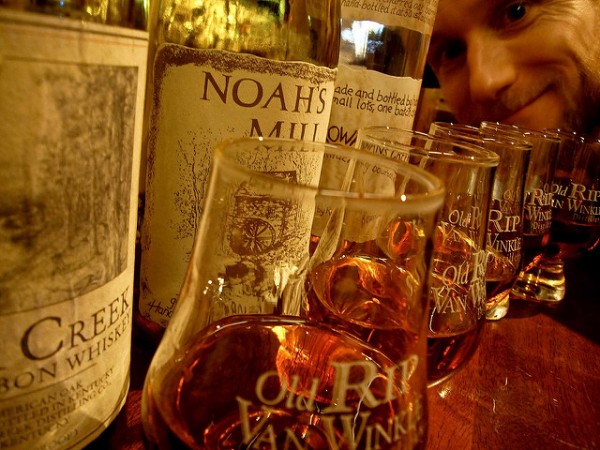 Bourbon Heritage Month events
While you can follow the Urban Bourbon Trail any time of the year, it's worth booking your flights to Louisville for September to enjoy the host of other bourbon-related events, most of which take place in Bardstown, KY (about 45 minutes away) between September 12th to 17th. Enjoy hot air balloon rides, bourbon cocktail mixology classes, jazz concerts, cigars, special distillery tours, tasting fleets, master distiller auctions and more! The classic drink to enjoy? A mint julep, of course.
For a complete list of events, check out the Kentucky Bourbon Festival website.
What else is there to see?
Iroquois Park
This spot of green was designed by Frederick Law Olmsted who also designed Central Park in New York City. If you're visiting Louisville in October, the park has an incredible 5,000 carved pumpkin Jack-O'-Lantern display that lights up after dark.
Churchill Downs
While the famous Kentucky Derby takes place in May, you can still visit this iconic horse track year-round. In September there are often thoroughbred warm-ups and smaller races that take place and you can grab seats for as little as $3.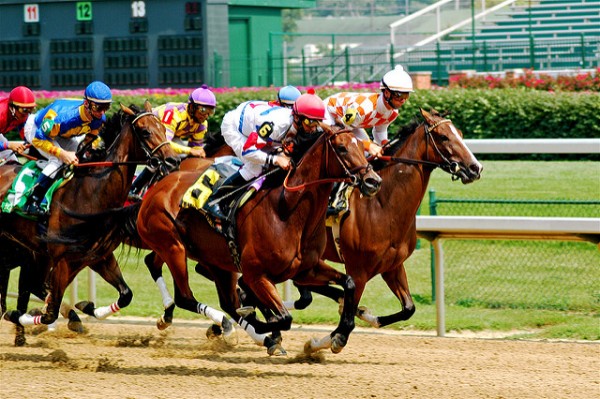 Muhammad Ali Center
With the passing of Muhammad Ali earlier this year, there's not a more poignant time to visit this place. It's a city's homage to its most famous native and one of Louisville's must-see museums.
National Corvette Museum
For a day trip out of Louisville, hit the road heading south to Bowling Green where you'll find the National Corvette Museum, a place dedicated to celebrating the invention of America's favorite sports car.
Heading to Louisville for Bourbon Month? Cheers to that!