Planning your adventure to India? This magical, and vast, country boasts some of the most dramatic landscapes in the world, buzzing and exciting cities, ancient architecture and cultural experiences that will stay with you for a lifetime. So, what on earth do you pack for a trip like this? This is a list of the essentials, plus some ideas on what to leave at home.
Traveling to India really is a trip of a lifetime but what do you pack if you plan on exploring more than one region, where you'll encounter more than one climate? This list is by no means exhaustive, but it will give you a good idea of some items which you may have overlooked or some items that really are worth investing in. If you have your flights to Delhi booked and your visas sorted, it's time to pull out the suitcase and start getting packing!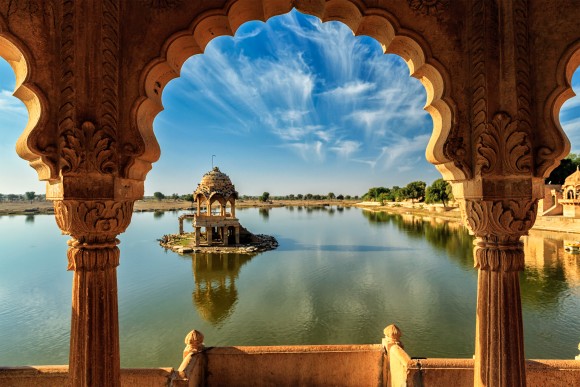 Essential Items To Pack For India
Toiletries
First-Aid Kit: Stock it full of Band-Aid's and any other medication you can foresee needing like anti-nausea pills, Tylenol, electrolyte sachets for dehydration, anti-diaorhhea pills, Vitamin C tablets, probiotics… you name it.
Wet Wipes: We're talking the antibacterial ones because well, germs. And not the kind of germs you're used to.
Peppermint Essential Oil: India can be a pretty smelly place and it's worth dabbing a bit under you nose when using a public washroom or spreading a few drops to freshen up a musty room. It also clears your sinuses and soothes aching muscles… so a good thing to have around while on the road!
Toilet Paper: Believe it or not but toilet paper is hard to come by in India and only nicer hotels stock it. Bring a few rolls from home, squash them to fit and always carry either wipes, travel Kleenex or some of your TP with you while out and about during the day.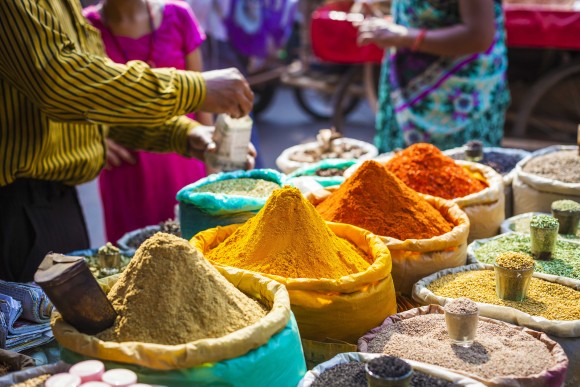 Hardware
Power Surge Protector: Pick one that has multiple outlets, so you can charge your laptop, phone and other devices at the same time with your travel adapter. There are plenty of power outages in India and a surge protector will definitely come in handy if you don't want to fry your electronics while on the road!
Combination Lock: It's essential to lock your bags inside your hotel rooms and while traveling on trains in India. Unfortunately, thieves see Wester travelers as easy targets and are known to grab a backpack and run for it. While many hotels supply padlocks and keys, we recommend you bring your own combination lock (put your mind at ease that no one has a spare key or knows the combination). Lock your pack on trains, buses and at guesthouses to the bed, a pipe or a water heater with your lock and a steel cable.
Lightweight Dry Bags: These sealable bags not only keep your electronics, money and passport dry while traveling, they're great at keeping the sand and dust away too. Bring them to the beach, pack them for Holi Festival, and store your valuables inside while you're out for the day… you never know if you're going to get caught in a monsoon rain!
Mesh Laundry Bags: The good thing about these is that they let your clothes breathe, as opposed to plastic. Use them to keep your dirty laundry separate from the clean in your bag and to transport your clothes to and from the laundry facilities at hotels.
Plus…
Headlamp
Earplugs
International SIM Card
Digital copes of your travel documents (take a photo of them and email them to yourself)
India travel insurance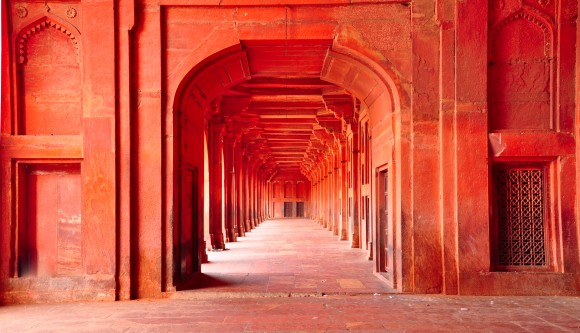 Clothing, etc.
Down Jacket: It can get pretty hot in India, that's true. But India can also be freezing! Lightweight down jackets will give you an extra thermal layer and pack really small so they won't take up too much room.
Down Sleeping Bag: The temperature can really drop at night in India and many hotels don't supply additional blankets. The ones that do might not be laundered too often so you'll be happy to have an extra warm layer.
Mosquito Net: There is nothing that disturbs a good night's sleep like a mosquito flying around your face. Some hotels supply them, but often they have holes. Bring your own.
Crocs (or similar): You don't need the brightly coloured originals but bring a pair of flip-flops or sandals that are comfy, cool and waterproof.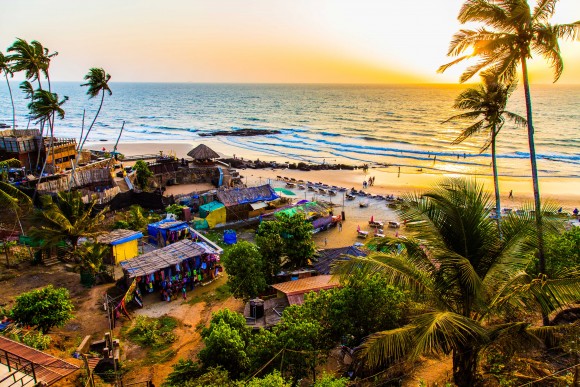 What Not To Pack
Quite simply, here is a list of things you can leave behind because you're almost certainly not going to need them while traveling in India.
Too many clothes: pack simply. You'll want to buy a few items in India to help you blend in with the local crowd anyways.
Too much cash: use the local ATMs as you go in case you do get robbed (and unfortunate reality for some travelers) you won't be losing your entire trip budget.
Expensive jewellery: don't risk it getting lost or stolen.
Valuables/Unecessary electronics: some even suggest leaving the laptop at home and using your smartphone/iPhone as your way to book hotels and other trip stuff.
Bulky cotton towel: bring a lightweight travel one instead.
Too many books: bring 1-2 and trade with other travelers when you have a chance.
Did we miss anything? Have you traveled to India before and can add something to our list of what to pack and what not to pack?
IMG:Shutterstock