Talk about creating a totally unique experience while on vacation in Australia, Gold Coast Tourism has just created the world's first sand castle hostel where guests could actually spend the night inside a sand castle built by a world champion sand sculptor.
What's it like to spend the night inside a sand castle? A few lucky travelers actually had the opportunity to find out last week! The sand hostel was built on Broadbeach by world champion sand sculptor Dennis Massoud. It took him 21 days to built it and a whopping 24 tonnes of golden sand!
The hostel was only open between September 20-22nd and you had to either win a night's stay or book your hostel room through Hostelworld for this once-in-a-lifetime experience. But still, how cool is this hostel? It featured both an 8-bed dorm room decorated in a very beachy theme (would you expect anything less?) as well as a few private rooms, plus a bar.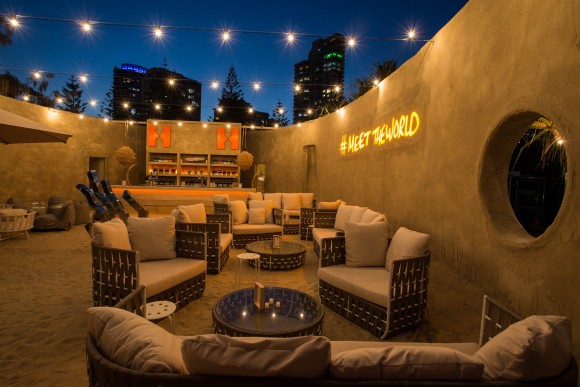 What would your dream hostel look like?
IMG: HostelWorld