Dreaming of a great adventure but strapped for cash? Why not work while you travel! In her second guest post for liligo.com, blogger Georgina Lawton – who shares her honest travel stories, tips and tricks on her blog Girl Unfurled – shares 10 awesome travel jobs and offers her insider knowledge on how to get them.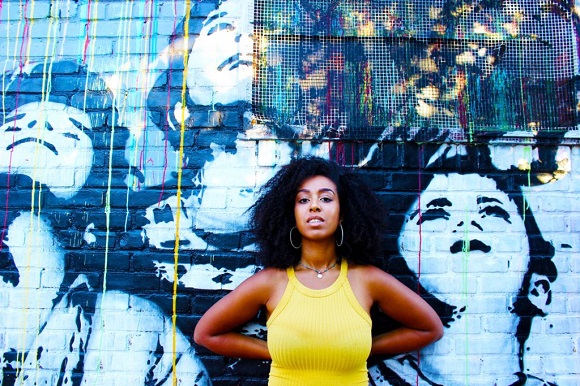 Georgina Lawton – Girl Unfurled
Currently traveling around Nicaruaga and the Caribbean, Georgina is originally from London and writes about her travel adventures online and for a number of publications. With an honest and witty style, she's also visited countries such as Vietnam and Costa Rica and lists fried plantain, lip balm and listening to bachata as her current addictions. Over the next few weeks, she'll be sharing her travel experiences with liligo.com.
Check out her first guest post for liligo.com: 7 Of The Craziest Things That Still Happen In Cuba Right Now
---
"So you've bought that one-way ticket and are dreaming of sunnier/snowier climes. But the whole money thing is stressing you out and you need something to supplement all that hedonistic activity…Well how about working abroad? Travel jobs can ease the financial pressures of being away from home long-term, help you acquire new skills and enable you to literally get paid to see the world.
But where to start?
Well Wanderlusters rejoice, because there are no shortage of options. From mixing mojitos on mountainside bars, to rubbing shoulders with the super-rich aboard a charter yacht or within an exclusive chalet resort, there are travel jobs so suit all personalities and skillsets. All you really need is a little determination and an unwavering sense of adventure…
Here are 10 amazing travel jobs that will change the face of your next big trip: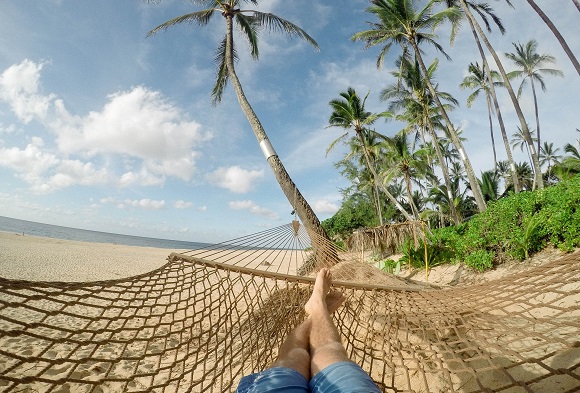 1. English Teacher
With perks which can include free housing and a monthly wage of around $800-$1200 when you start out, (often dependant on whether you have a TEFL certificate or not), teaching English abroad could be the one of the most rewarding travel jobs around, provided you're a natural in the classroom, of course. Asia (Korea, Japan, Taiwan and China) or the Middle East (Gulf Arab states) are the areas which tend to pay best and many countries have government sponsored programs which can organise placements for you.
2. Cruise Ship Staff
Port to port life can be thrilling and of course you'll get to see the world for free, but life on a cruise ship is notoriously hard work. Crew rely heavily on tips to supplement a weekly work schedule that often exceeds 80 hours, and free time can be sparse. Check All Cruise Jobs to get an idea of what's out there.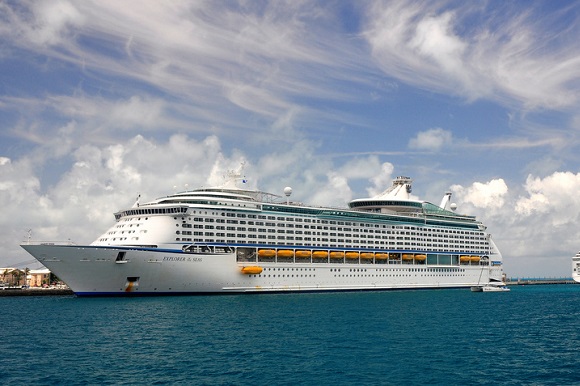 3. Ski Instructor
Saving money whilst sliding down the slopes within a luxury chalet resort doesn't sound like a bad life does it? But remember it takes time, effort and money to qualify as a ski instructor before you're flying high. France offers the best pay for instructors (if you qualify using their system, FYI) and you can expect to earn around $65 an hour teaching there. However, be mindful that the US, Australia and Canada pay substantially less for both newbies and experts.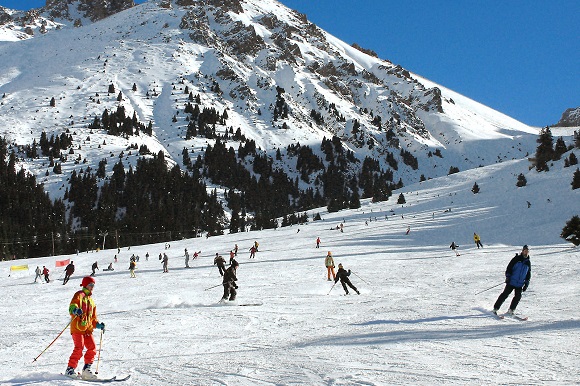 4. Travel Writer/Photographer
If you can produce envy-inducing, click-worthy travel content, you may get to travel the world for free. And yes, it sure sounds hella dreamy, but venturing into the world of blogging and photography is definitely not for the faint-hearted. Often if you lack experience and approach a site offering to produce something for them, they'll expect you to work for free, or nearly free, in exchange for "exposure." However, a really good photo or story may catch the eye of an editor-in-need if you're lucky. So be persistent, practice the art of a good pitch and get good at dealing with rejection. Starting a blog or an eye-catching Instagram page is the first step to getting noticed and it also helps to have some media contacts before you hit the road.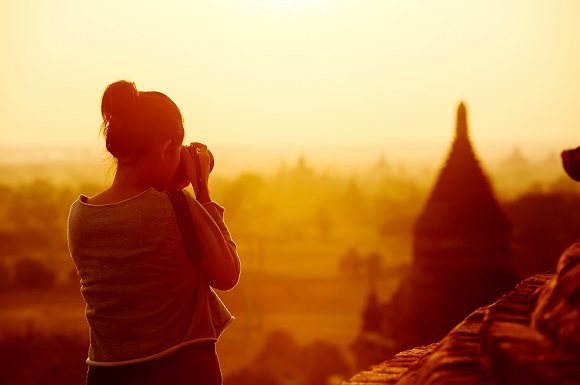 5. Farm Hand
When it comes to travel jobs, there's no shortage of those in the great outdoors. No matter where you go, it's easy to find placements in permaculture or experience life on a farm. If it's Australia you're after, becoming a "jackeroo" on a ranch in the stunning outback is actually a prerequisite to obtain a second year visa for some European countries. And WOOF helps match those interested in sustainable living with organic farm placements all over the world.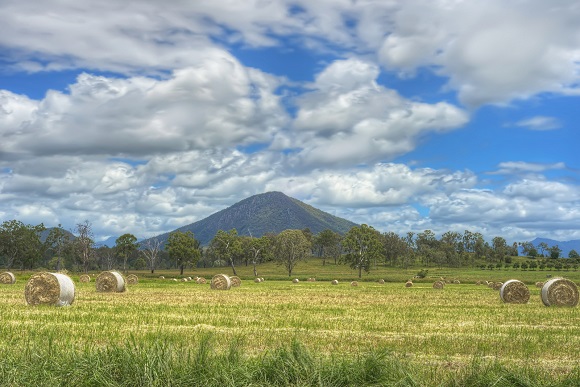 6. Charter Yacht Staff
If you can put up with the long hours and cramped living conditions you could be rewarded extremely handsomely for sailing the seven seas aboard a charter yacht. Starting salaries for a steward range from $1000 – $2500 a week — plus tips! And of course, food, accommodation, (and your Instagram feed), are all taken care of once you start work. If you can hack it, sailing the seven sees on a yacht could one of the best paid travel jobs around…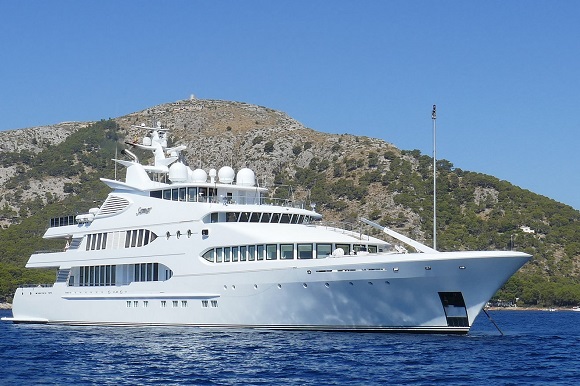 7. Au Pair
Looking after children abroad is often a great way to see the world in a safe and secure environment. And if you live-in, benefits can include; free accommodation, food and trips away with the family as and when you're needed. Usually, being good with kids is the only prerequisite for this role (although references and prior experience are often necessary, too). Remember that families may also need their au pair to help teach their little munchkins another language too, so being bilingual helps (although it's usually English that's most in demand!).
8. Hostel Helper
If it's that hostel life you're craving, Workaway is a great resource for finding bar, reception or general handy and cleaning roles all over the world. Most hostels request five hours of work, five days a week in exchange for free room and sometimes food. But if you're arty or skilled some places are also seeking yoga teachers, painters and social media experts too.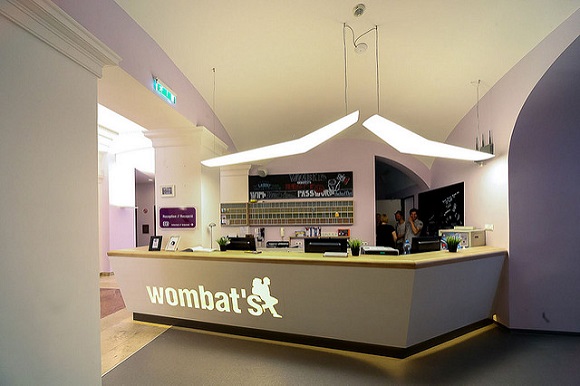 9. Travel Nurse
If you're on track to being a nurse, why not consider being a travel nurse? Travel jobs in the medical sector are often far more stressful than they would be back home, but rewarding too. Positions are available for health care professionals at every level and high quality care is often highly sought after in poorer countries. Assignments can last anything from a few months to years and it's often best to investigate what's out there through an agency or the World Health Organization.
10. Camp Staff
Theme parks and summer camps are popular with young people looking to socialize, make money and ride a rollercoaster or three. If you're looking to explore more of the US, check out short-term camp roles such as Camp USA or other seasonal hospitality roles. Disney and Dreamworld also offer similarly thrilling jobs all over the world, too — so what are you waiting for?!