Where are you planning to ring in 2018? Whether you have your eye on the Big Apple or on sunnier climes like Honolulu, here's our round-up of the best places to shout "Happy New Year!" when the clock strikes twelve.
Around the world, people gather in the streets to celebrate the New Year in very similar ways. There are parties, champagne, fireworks, dancing and lots of food. But each country has its own little twist. If you're looking to celebrate the beginning of 2018 somewhere exciting and new, why not join a torchlit procession in Edinburgh, or go for a midnight dip in a hot spring in Reykjavík?
Edinburgh
In the Scottish capital, the annual Hogmanay New Year's celebrations are a huge street festival that last three days. On December 30th, thousands gather for a candlelit procession from Parliament Square to Calton Hill, where fireworks kick off the festivities. On December 31st, the world's largest rendition of Auld Lang Syne is sung at midnight and on New Year's Day the celebrations continue with ceilidhs (street parties) featuring traditional songs and dancing, plus theater performances happening all over the city.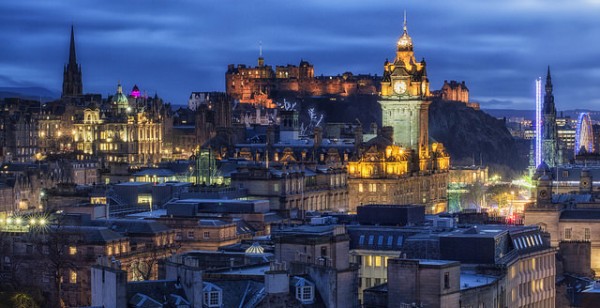 Sydney
Why not celebrate New Year's Eve in the middle of summer? Sydney's harbour fills up with boats full of revelers, the best place to see the world's biggest fireworks display shoot off from Harbour Bridge. Or, rent a boat to take you to Cockatoo Island, a popular camping spot, to see the show from there.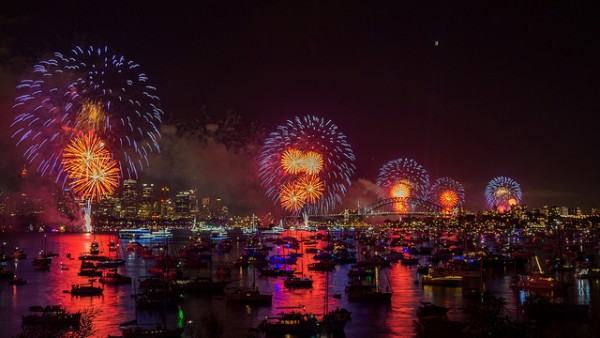 New York City
Okay, it's not exactly the most innovative of New Year's ideas. But watching the famous ball drop on Times Square with one million other partygoers is an experience quite unlike any other. If that sounds a bit claustrophobic, consider a nighttime boat ride from where to watch the fireworks.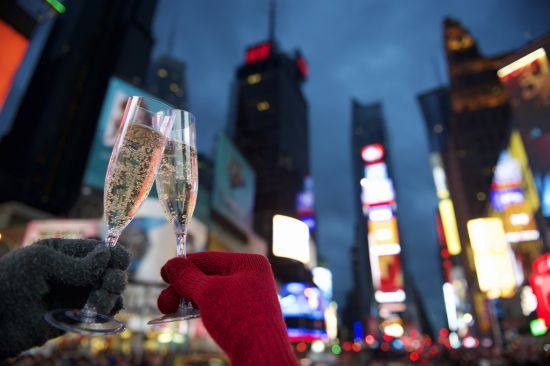 Honolulu
Hawaii is becoming an ever more popular New Year's choice for mainland Americans looking for some winter sunshine. The main fireworks are launched from a barge moored just offshore from Waikiki Beach. If you're feeling adventurous, take your champagne up Mount Tantalus for great panoramic views of Honolulu and the fireworks. For a more raucous party, head to the Aloha Tower Marketplace from 7 pm.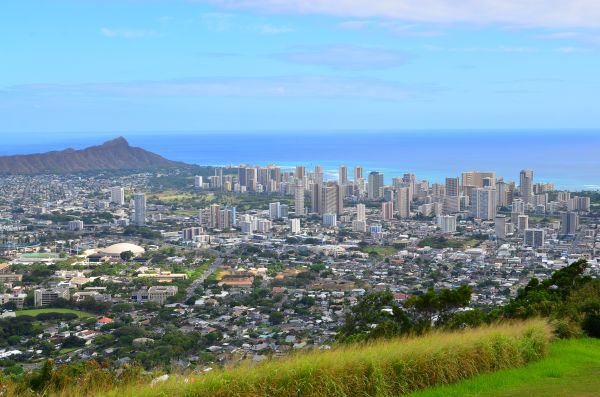 London
Every year, some 250,000 people watch from the banks of the Thames as Big Ben chimes midnight and a spectacular fireworks display calls in the New Year. Or why not try the razzle-dazzle party that The Ritz puts on every year? Cocktails and Champagne at the Art Deco bar will send you back in time. Or for a more casual affair, celebrate at a pub and welcome 2018 with the locals.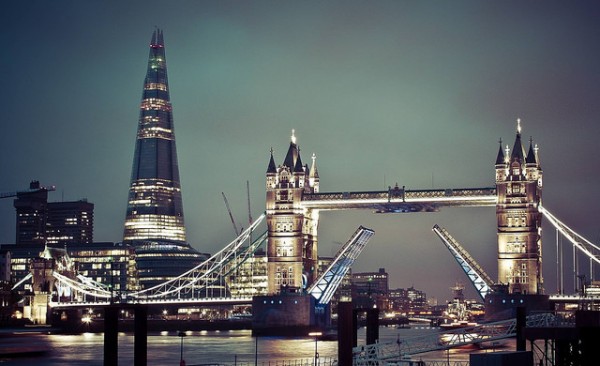 New Orleans
The citizens of the Big Easy know how to put on a party and New Year's Eve is no exception. It all evolves around the annual fleur-de-lis drop and the fireworks. But perhaps what sets New Year's in New Orleans apart are (as always) the parties around the city, which will feature plenty of excellent live music. 2018 marks the city's 300th anniversary – another reason to book your flights to New Orleans now!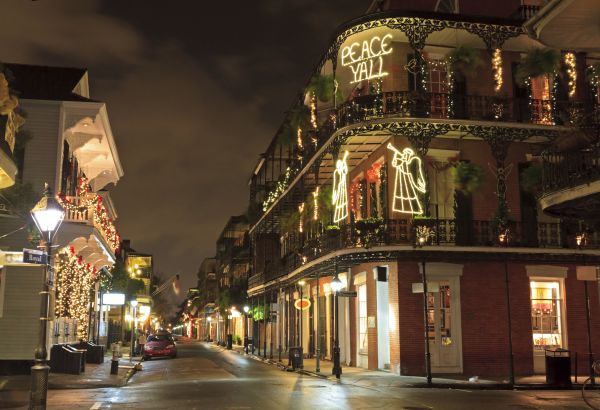 Reykjavík
New Year's in Iceland is dark. The country only has 4 hours of daylight in December, but that doesn't put a damper on the celebrations. Reykjavík, the world's northernmost capital city, parties like no other! Community bonfires kick off the celebrations, symbolizing the burning away of last year's troubles and struggles. People sing, dance and play music. At midnight, crowds gather at Landakotskirkja Church for views of the official fireworks display.
Wondering what to do if you wake up on New Year's Day the worse for wear? Hit the hot springs and to let the hangover soak away.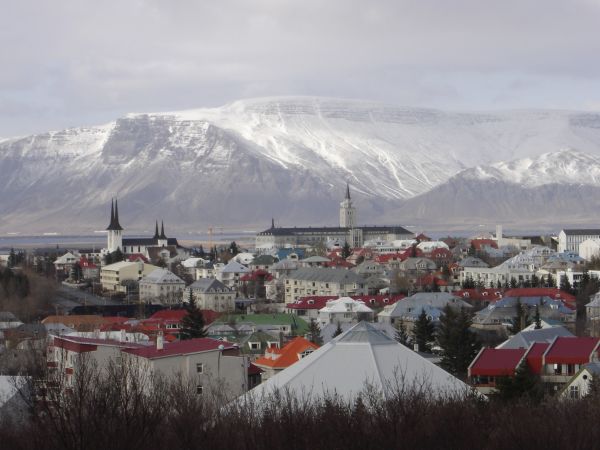 Las Vegas
The Strip in Las Vegas closes down to car traffic on New Year's Eve and turns into a giant street party for 300,000 people. The choreographed fireworks display is organized by the casinos. If you'd rather explore one of the venues, there is a host of events scheduled for the big day, including shows by David Copperfield, Britney Spears and Celine Dion.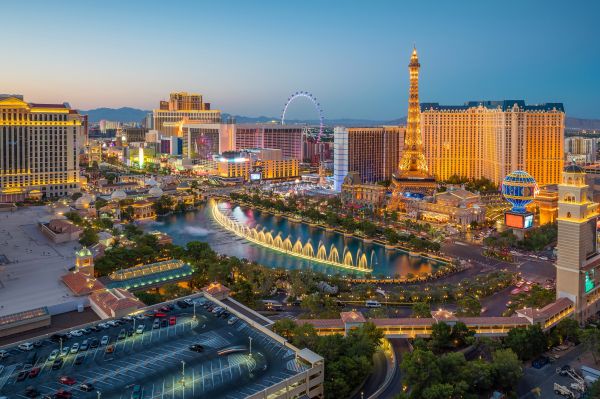 Miami
You could do a lot worse than catching the fireworks display in Miami Beach – arrive early and reserve a spot on the sand at 9th Street and Ocean Drive for the best views. If you've got some 2017 cash to spend, you're spoilt for choice when it comes to lavish New Year's parties in Miami. The Worldwide New Years Eve VIP Food & Wine Party featuring Pitbull at Bayfront Park starts at $295, including food, wine, spirits and midnight champagne toast.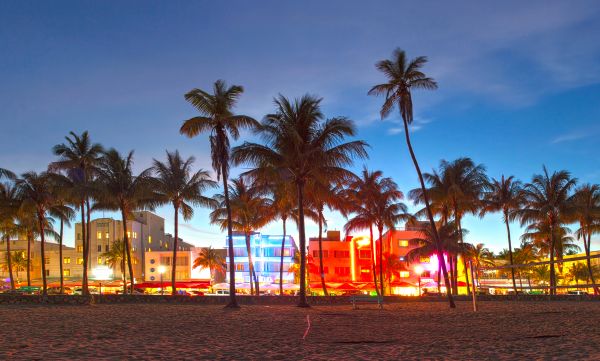 Amsterdam
Tourists from all over the world descend on Amsterdam for New Year's Eve and turn the city's compact center into one big block party. Nieuwmarkt, Leidseplein and Rembrandtplein are great places to finish 2017 and begin 2018. The traditional spot to watch the fireworks above the River Amstel is the so-called Skinny Bridge (Magere Brug). After the official celebrations are over, head to one of the clubs and dance until the sun comes up.