Paris, Berlin and Prague are destinations not to be missed. But do you sometimes tire of shoving your way past thousands of like-minded visitors? Then you shouldn't miss our guide to some of Europe's best off-the-beaten-path cities – destinations that deserve to step out of the shadow of their better-known brethren.
"Overtourism" became a buzzword this year as Barcelona, Venice and Dubrovnik saw high-profile protests against the crowds. What better reason to visit some of these smaller European cities in 2018.
1) Seville, Spain
It shouldn't be long now for Seville to step out of Barcelona and Madrid's shadow: it was named as the top city to visit in 2018 by Lonely Planet. What's the big deal? Seville is known for gorgeous Moorish architecture. The weather makes it the perfect destination for spring or fall: Seville is the warmest city in Europe and February or November temperatures in the 70s are common. The city will also be hosting the 31st European Film Awards and make an appearance in the new season of Game of Thrones – so go before it becomes the new Dubrovnik!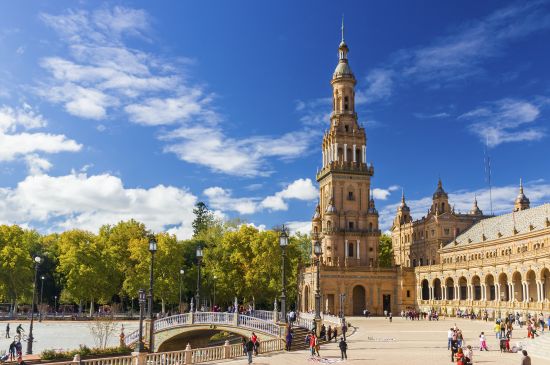 2) Lyon, France
France's third-largest city is famous for its cuisine and its vibrant cultural scene. The old town is scenically located in a peninsula at the confluence of the rivers Rhône and Saône. Walking through is cobbled alleyways is a feast for all senses. Don't miss the Lumière Institute Museum, which commemorates the fact that cinema was invented in this city when the brothers Auguste and Louis Lumière first exhibited their projector of moving images in 1895.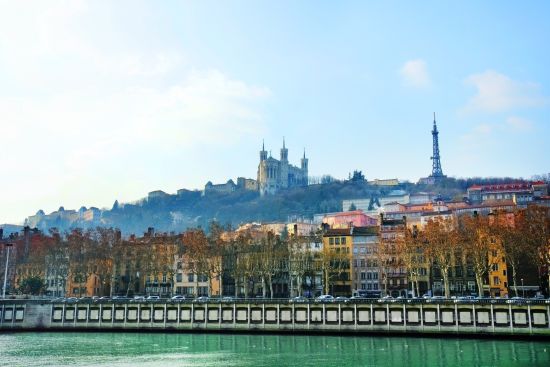 3) Trieste, Italy
Trieste was once the fourth-largest city in the Habsburg Empire after Vienna, Budapest and Prague, as well as its main seaport. It was one of the most cosmopolitan centers on the Adriatic. Trieste wears its Austrian heritage proudly and still has a considerable Slovenian minority. At the same time, its Italianness is in no doubt. Famous coffee brands like Illy spread from here to the rest of the country. Follow Joyce's footsteps and drink your espresso in the famous Caffè San Marco.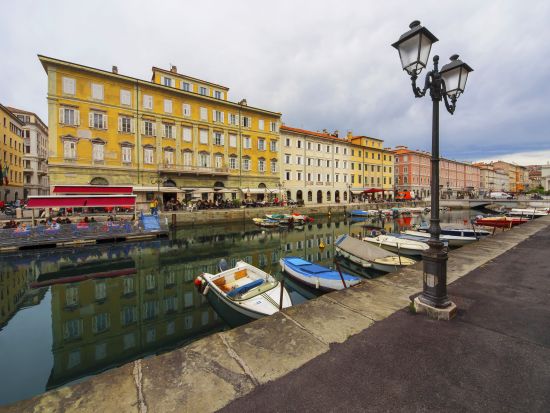 4) Hamburg, Germany
The Hanseatic city has always been Germany's gateway to the world, but in recent times, more tourists have been arriving in Berlin or Munich than in Hamburg. They're missing out! Everything is about water here: not only is Hamburg close to the North and the Baltic Seas, but it also has three rivers: Elbe, Alster and Bille. Enjoy the views of its bridges (it has more of them than any other city in the world) from a cruise boat. Especially those who like a night out can't go wrong with Hamburg. Its nightlife has a reputation to rival that of any European capital.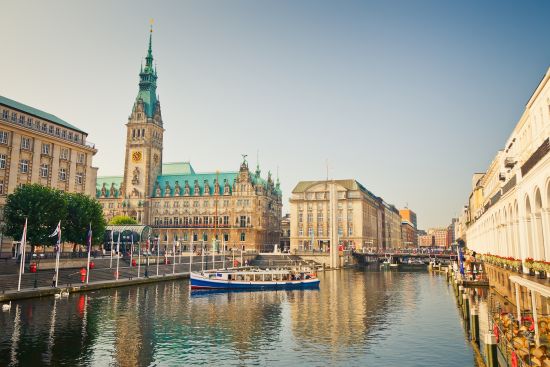 5) Brno, Czech Republic
Known as the "Austrian Manchester" in the 19th century for its industrial prowess, Brno today is a vibrant and surprisingly international student city. It may lack Prague's baroque splendor, but some argue that its gastronomy scene has overtaken the capital in recent years. Its restaurants and bars sporting artisan beers and (not only) hearty Czech fare make it a foodie's paradise. Don't miss the Villa Tugendhat, one of the key works of functionalist architecture and a UNESCO world heritage site.
6) Pécs, Hungary
The fact that Hungary's fifth-largest city was under Ottoman rule from 1526 to 1686 is evident from the former mosques that dot the cityscape, now used as Catholic churches and museums. They give an exotic flair to this pleasant university town. The mild climate makes this part of southern Hungary an excellent wine-growing region, and you shouldn't miss a trip to a nearby vineyard such as Villány. Pécs is as close to a Mediterranean town as you'll come in this landlocked country. Catch a cheap flight to Budapest and you're there after a short train ride!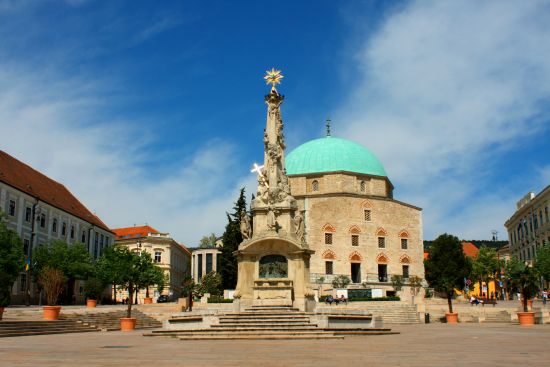 7) Osijek, Croatia
The Croatian coast has become one of Europe's premier seaside destinations, but few tourists make it to the country's eastern region of Slavonia. Located on the river Drava close to the confluence with the Danube, its capital Osijek evolves around the fortified baroque citadel Tvrđa. It also sports some beautiful Art Nouveau architecture, especially along the grand Europska Avenija. If you have some more time, venture out into the surrounding Baranja countryside, which has some outstanding wine restaurants in unexpected places (e.g. Josić in Zmajevac).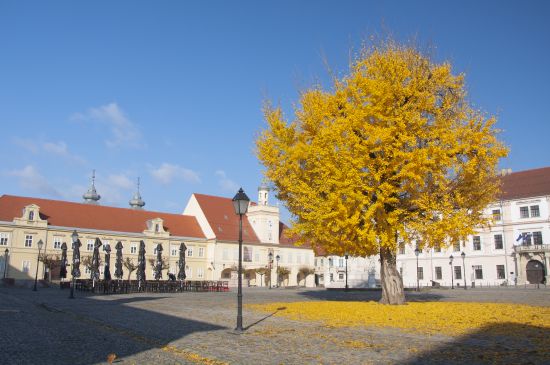 8) Graz, Austria
At times, the country's second-biggest city can feel as Yugoslav as Austrian, given how much Serbian, Croatian and Slovene you'll hear on its streets. Located only an hour from the Slovenian and the Hungarian borders, Graz has always been a gateway to the Balkans and has blossomed after the liberalization of 1989. The city center has been designated a world heritage site and offers glorious baroque architecture. A student city through and through, there is also plenty of nightlife for those revelers tired of Vienna crowds.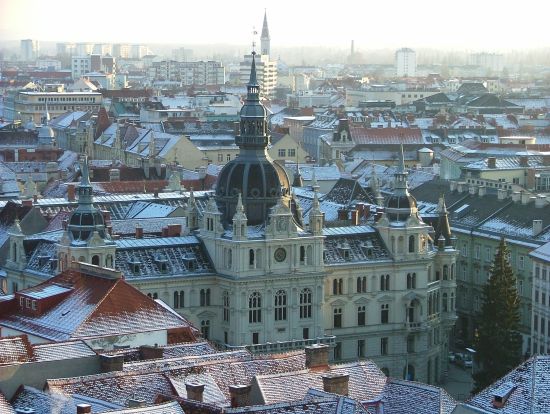 9) Belfast, Northern Ireland
Long tainted by the Troubles of the 1980s, Belfast is becoming one of the UK's premier urban destinations. The culture and food on offer in the Cathedral Quarter alone should tempt visitors of Ireland to the north. There are some spectacular natural sights in the city's vicinity, such as the Giant's Causeway, the Carrick-a-Rede Rope Bridge and the "dark hedges" of Game of Thrones fame. And of course, Belfasters are among the most welcoming people you'll ever meet!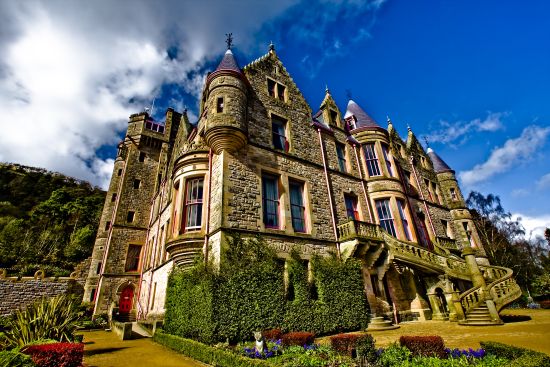 10) Malmö, Sweden
For many, Malmö will be familiar mainly due to President Trump's recent smear of the city (and Sweden in general). Contrary to what this might have you believe, Sweden's third-largest city is actually a great base to explore the country. Enter the city via the Øresund Bridge from Denmark, a magnificent experience. Malmö is one of Sweden's greenest cities and has some great spots for eating and shopping. Don't miss the farmer's market at at Drottningtorget!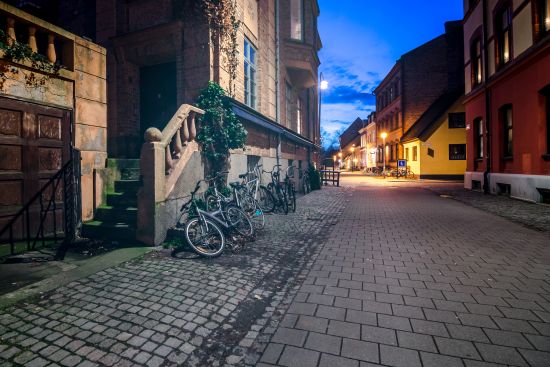 Images: Shutterstock