Our national parks are some of the greatest natural treasures that we have. The National Park Service works tirelessly to maintain them so that we can enjoy them. This year, we challenge you to get out and visit at least one! Here are ten tips for camping in a U.S. National Park. Which one will you visit first?
Whether you love to swim in fresh lakes, hike to the top of mountains, spend your days on the beach, learn about natural history or discover which wild plants are edible, there is something for everyone at a national park. These tips will help you get ready for the camping trip of your life!
1. Know when to go
Your experience of a park can be very different depending on which time of the year you go. If you're hoping for some silence and solitude, then try the shoulder seasons right when the kids go back to school in the fall or right before they get out for the summer. September is a great time to go, as the days are still warm, there are less bugs and popular spots aren't as busy.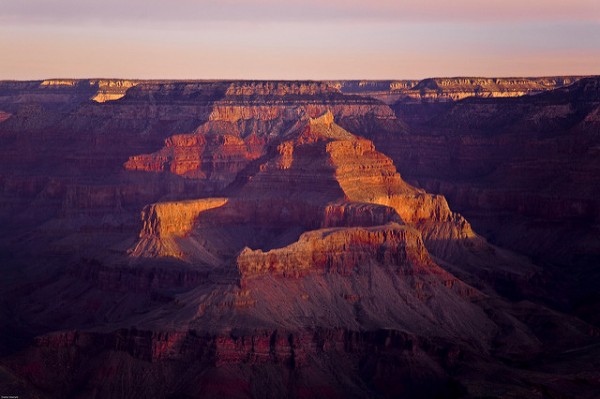 2. Be prepared
Whether you're arriving for an overnight trip, a week-long stay or just a day hike, it's important to make sure you have everything you need for a comfortable and safe visit. What basics should you pack?
Comfortable walking shoes or boots
Water
Snacks
Sunscreen
Small first aid kit
A backpack to fit it all in
It's also a good idea to dress in layers, as the weather in the backcountry can be unpredictable, especially in the mountains.
3. Travel light
There is a fine line between being well prepared and simply over packing. You don't want your experience hampered because your pack is too heavy! Streamline your clothes and if need be, most national parks have laundry facilities on-site (how cool is that?). You can also pack lighter when it comes to equipment – headlamps, for example, are lighter than flashlights.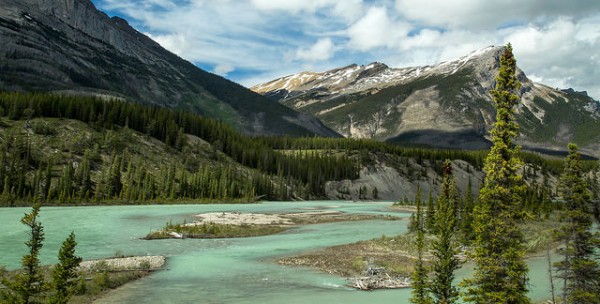 4. Stick to the trails
All U.S. National Parks feature pre-set trails which will suit novice to expert hikers, so choose which path you're going to take and keep to it. The designated routes are set out in order to protect the environment and keep visitors safe.
5. Stay at a park lodge
If you're really not the camping type but want to experience a national park, stay at the lodge! If you plan to stay at a lodge, it pays to book early as many of them fill up weeks in advance. If you want to stay in a lodge that's already full, try calling back periodically to see if there have been any cancellations.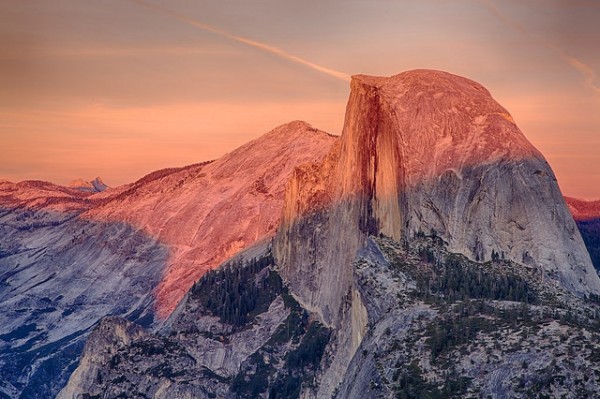 6. Don't feed the animals
You can meet some very cool animals while camping in a national park – North America has some awesome places to check out wildlife in its natural habitat. Spotting a bison or a bear will likely be the highlight of your trip! BUT… these guys are wild animals and the park rangers probably want to keep it that way so make sure you don't leave any food out at night to attract unwanted visitors. Keep food, trash and cooking utensils locked in a car or "bear box." And no snacks inside the tent!
7. Check out the Visitor's Center
Every park has a Visitor's Center, the best place to start any trip to a national park. You can read about which animals you might see while you're there, pick up hiking maps and even buy essential items you may have forgotten: flashlights and bug spray anyone? You can even chat to the rangers and ask them about their favorite places in the park.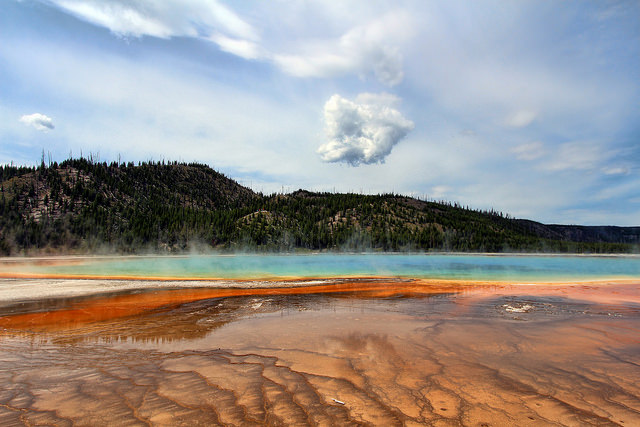 8. Douse your fires
Campfires are one of the best parts of camping, but when it comes time to turn in for the night, remember to douse your fire with water. Sparks carried in the wind can start wildfires. Douse the fire, stir the ashes with a stick and douse it again.
9. Download the right apps before you go
Which are the best apps to have on your phone before you take off on your trip to a national park?
National Geographic has a cool one called National Parks, which includes park guides, interactive maps, secrets, tips and photos.
AllTrails shows you all the possible trails in a park, tracks your progress and also includes comments from previous hikers.
A compass app, just in case you lose your way!
A weather app, so you can dress appropriately.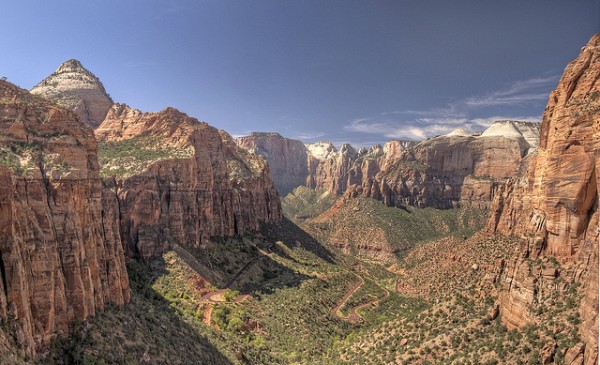 10. Come back again!
If you've only planned to spend a day or two in a national park, chances are you won't be able to see everything. U.S. National Parks are amazing, wild places that have so much to see. Don't forget to pack a pair of binoculars and a camera, and plan to visit a new park every summer. Now how's that for a traveling goal?!