It's one of the world's most iconic landmarks, and now – for the first time ever – 4 lucky groups will get to stay in the Eiffel Tower for a one-night stay to remember! 
Standing at 320m tall, with sparkling light displays and breathtaking views over Paris, Alexander Gustave Eiffel's architectural wonder often tops visitors' bucket lists when booking a trip to Paris, but never before has it been available to tourists as accommodation. That's all about to change as, after a contest hosted by vacation rentals site HomeAway, four winners have been chosen to stay in a specially installed apartment on the Eiffel Tower's first floor.
The apartment was installed in just 48 hours, in honor of the UEFA EURO 2016™, and was created by French designer Benoit Leleu. Featuring an urban greenhouse, two bedrooms and a sleek living area, as well as huge windows to check out that view, it's sure to be an experience to remember! Jealous, us? Never.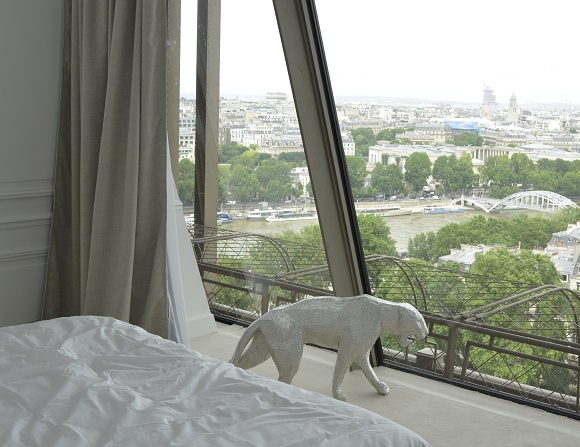 Winners were chosen from over 150,000 entries answering the question: "What would you do if the HomeAway Eiffel Tower Apartment was all yours for a night?". Since its opening in 1889, the Eiffel Tower has seen over 250 million visitors – these lucky winners will be the first of those tourists to sleep there.