San Diego calls itself "America's Finest City" and while we think there are plenty of fine cities in the US, San Diego is in a class of its own. Only have a weekend? Here are the San Diego essentials.
Quick Facts:
Where to fly: Most visitors arriving by air will touch down at San Diego International Airport (SAN). It's a good idea to keep an eye on ticket prices a few months before you'd like to travel if you're hoping to save some money.
When to go: The best time to book flights to San Diego is for the spring or fall. In the summer, the heat is even too much for the locals to bear and with plenty of outdoor attractions, they're a lot nicer to experience during the cooler months.
Before you go: It's worth noting that San Diego is one of the most family-friendly destinations in all of the US. You can spend an entire day at the zoo and another exploring Balboa Park. Then there's the Model Railroad Museum and the Natural History Museum, which are basically built for kids. For an active day-out, head to La Jolla Cove to snorkel.
What to see and do in San Diego

For a city of its size, it's surprisingly laid-back and offers a host of attractions for visitors of all ages, has amazing weather and is a prime spot to base yourself for exploring the Californian coast. If you only have a few days, these are the essentials when it comes to exploring San Diego.
San Diego Zoo
This zoo is San Diego's biggest attraction, and for good reason. More than 3,000 animals from 650+ species call this place home and can be seen in enclosures that are very close to their natural habitats. Many animals are most active in the mornings, so it's worth arriving early when the gates open at 9am. Highlights include the largest colony of koalas outside Australia, giant pandas and a Komodo dragon!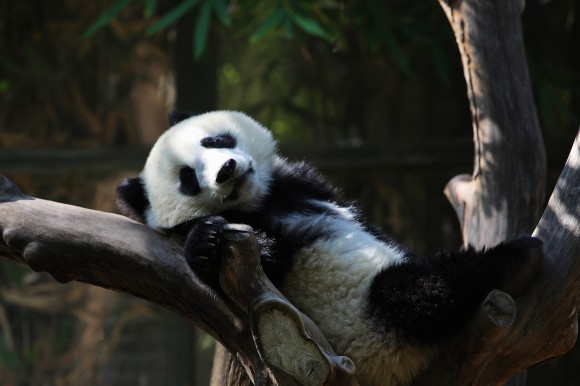 Balboa Park
Balboa Park is the cultural center of San Diego. This 1,200-acre park is home to no less than 17 museums and cultural institutions including the San Diego History Center, the San Diego Air & Space Museum and the San Diego Museum of Art. Zip from one museum to the next onboard the park's trolley. If you're interested in exploring a number of museums, the explorer day ticket is definitely worth it (includes admission to 5 museums).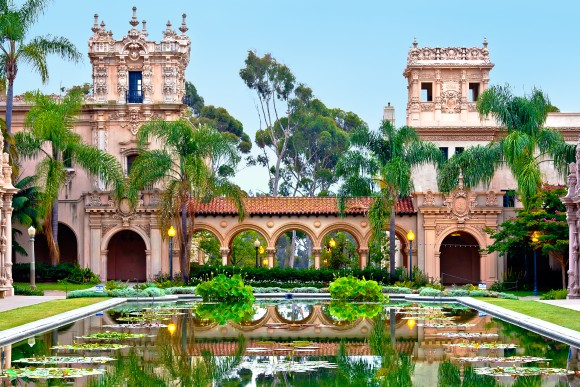 Cabrillo National Monument
It's quite the climb up, but once you're at the top of this hill at the tip of the peninsula the views are just incredible. Learn about the Portuguese explorer Juan Rodríguez Cabrillo who made the voyage up the Californian coast in the 1500s at the visitor center or take a walk on the ocean side to explore the tide pools, which are always full of starfish, anemones and crabs. In the winter, this is the best place for whale watching as the grey whales make their migration.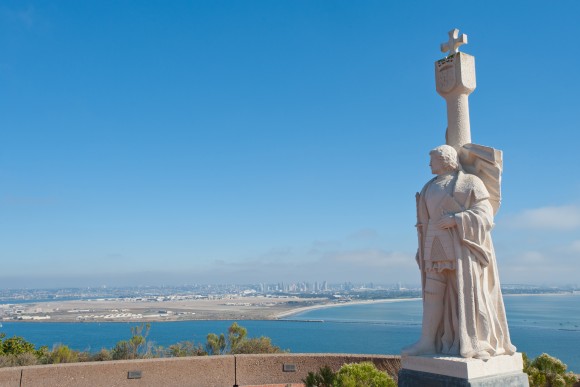 Mission Beach
You can't head to San Diego without visiting the beach and if you only have a few days then Mission Beach is the best place to go. This is where central San Diego's beach scene is happening and the people-watching is just amazing. If you only have a few hours, walk along the boardwalk and then spread out your towel and take it all in. The atmosphere here is always buzzing.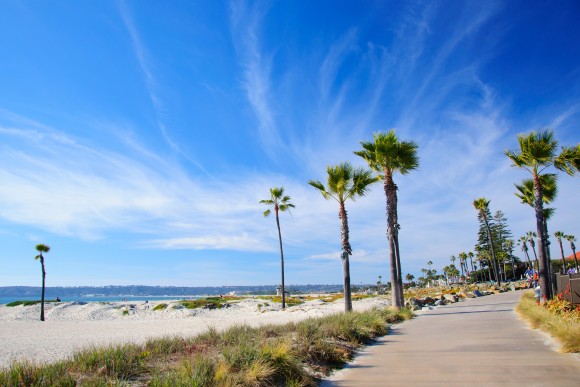 Torrey Pines State Natural Reserve
This is the last place where you can find the Torrey pine, a species of tree that was adapted for little rainfall and sandy soil. Steep gullies of sandstone have eroded over time to create a beautiful landscape here, with stunning views of the ocean. At the right time of the year it's also a great place to watch for passing whales.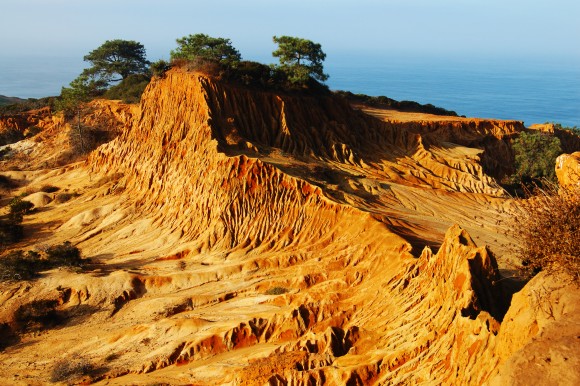 La Jolla Children's Pool
This place was built in the 1930s and was originally designed as a family beach space. Since then, La Jolla's Children's Pool has been taken over by herds of sea lions and seals! They're funny rambunctious creatures and visitors can get extremely close to them on a concrete platform that surrounds the cove. Just don't touch or feed them.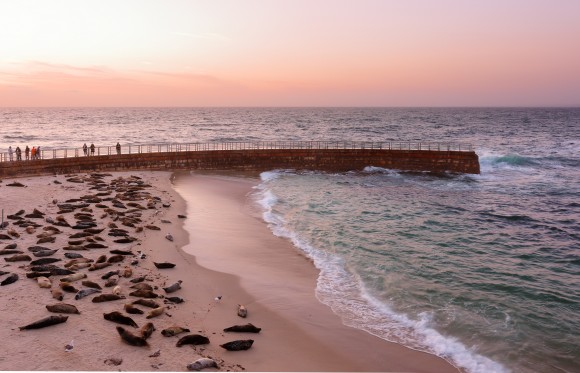 Where to eat and drink in San Diego
Hungry yet? San Diego has some amazing restaurants and eateries but we've just picked a few for when you're looking for snacks, brunch, a nice dinner out and of course dessert.
IMG: Shutterstock