Heading to Dallas? If you answered no, why in the world not?! This city is famous for its Cowboys and their cheerleaders but there's plenty more to this Texan city than just football. Here's a list of what you have to see and do when you're in Dallas, from the city's Art District to the JFK memorial, and more!
If it's your first time booking flights to Dallas and you don't know where to start, you're in the right place. Here are some of the best places to check out, from museums to memorials as well as some off-the-beaten-track inspiration.
1. Sixth Floor Museum
Most cities don't want to be known as the place a president was assassinated, especially when that president was John F Kennedy. But instead of downplaying the events, Dallas has opened a unique museum in the former Texas School Book Depository, which gives visitors a view through the exact window from which Lee Harvey Oswald shot at the presidential motorcade.
2. Deep Ellum
As far as neighborhoods go, Deep Ellum is one of the coolest spots to explore in Dallas. Some say this is the closest Dallas will get to Austen. Walk around to see the street art and get a taste of the city's music scene here at night.
3. The Bishop Arts District
The Bishop Arts District is roughly two blocks and is packed with some of the city's best restaurants, boutiques and galleries. You won't find any cookie-cutter franchise stores here, only small shops that stock unique and original pieces. Roll up here for brunch, or a slice of pie between fashion shopping, home decor browsing and book-shopping.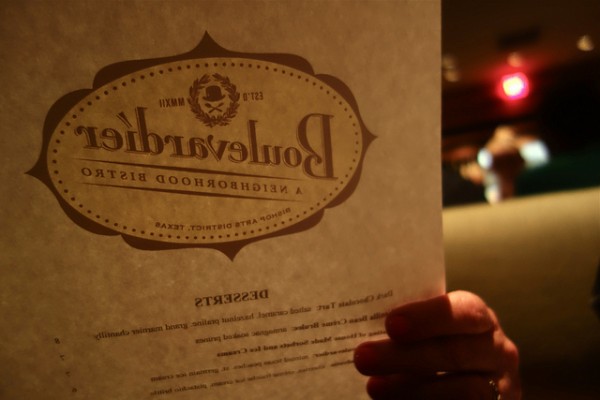 4. Margaret Hunt Hill Bridge
This beautifully designed bridge is a landmark in Dallas. Its newly opened pedestrian path makes it the perfect place for a stroll between downtown and Trinity Groves. It's also one of the best places to get a photo of the city's skyline.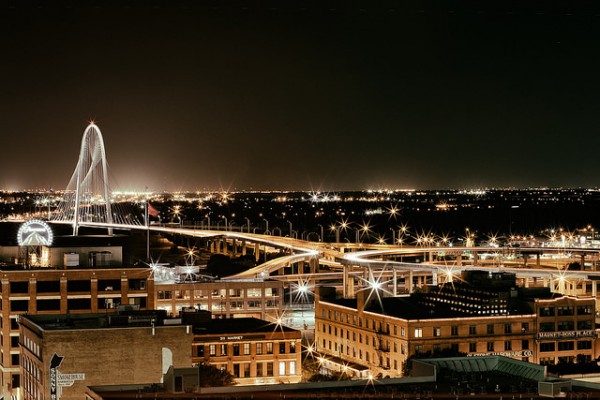 5. Learn to two-step
If you're in Dallas, you should definitely learn how to two-step while you're here. The Round Up Saloon is great spot for both live country music and dancing. There are free line dance classes every Thursday evening on the dance floor so grab a partner and a pair of boots and get ready to shake it! Yeehaw!
6. Three letters: BBQ!
No one does BBQ better than Texas so make sure you save room for a proper meal at a Dallas grill house. The Pecan Lodge is famous for its grilled meat and wood fire ovens. The brisket comes highly recommended!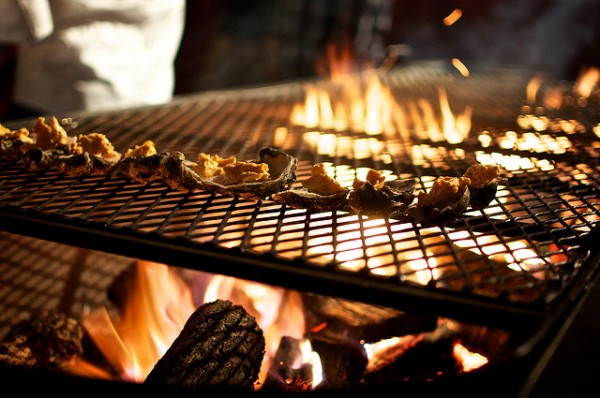 7. Hall of Heroes
If you're into art-deco architecture, then Fair Park is the place to go. The Hall of Heroes pays homage to some of Texas' greatest figures in history including Stephen F Austin and Samuel Houston through massive murals. There is a reflecting pool outside the entrance of the Hall of State and golden Greek-inspired statues too.
8. Visit The Joule
As far as Dallas hotels go, The Joule is among the city's most luxurious. Even if you can't afford to spend the night here, you can still pay it a visit. Take part in a yoga class at their Vital Fitness Studio, or grab brunch in the CBD Provisions restaurant. Don't miss the weird but cool giant eyeball sculpture in the garden across from the hotel. The hotel spa is to die for and after that, try the cafe for a slice of cake and a pot of tea.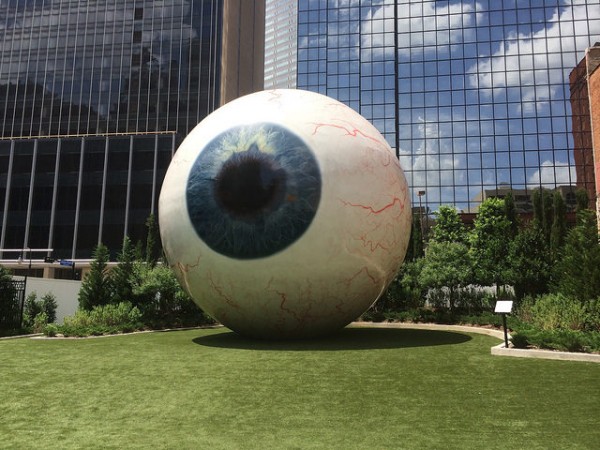 9. Ride the trolley
Dallas' M-Line is a collection of four vintage trolley buses that run year-round through the city's popular and vibrant Uptown neighborhood. All rides are free (!) but there is a donation box. This is the coolest way to get around in style.
10. Trinity Groves
Besides the amazing views of Dallas, Trinity Groves is quickly becoming the best place in Dallas to eat out. Case Rubia serves up tapas with a twist, Souk is the place for traditional Moroccan dishes, Sugar Skull Cafe is where you can find to-die-for Mexican street food and Kitchen LTO is the place for something new as they're changing the chefs, decor and menus every six months.