If there's anywhere more iconic to spend Thanksgiving weekend in the US, we can't think of it. New York City buzzes at this time of the year, with Macy's famous parade, Central Park's gorgeous colours and world-class shopping at your doorstep. If you're thinking of enjoying Thanksgiving in the Big Apple this year, here's a few tips to help organize your weekend.
1. Catch the parade
The biggest event in the city on Thanksgiving morning is Macy's Thanksgiving Day Parade. While you may have grown up watching it on TV, now's your chance to see it in real-life. Stake out a spot along the route early, which runs from Central Park West and 77th to Macy's at 34th Street. The parade starts at 9am, but it's good to arrive around 7am. Columbus Circle is ideal for viewing the floats.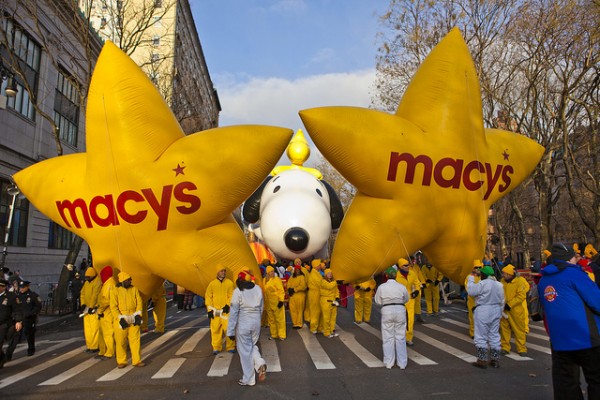 2. Book a hotel with a view
If standing amongst thousands of people on a cold November morning for hours doesn't appeal, then consider booking a hotel with a view! Expect to dish out for this kind of thing but consider the opportunity to stay cosy indoors, with a bathroom nearby and watch the world's most famous parade from the comfort of your room! Try booking one of these New York Hotels: Mandarin Oriental, New York Hilton Midtown, Warwick Hotel, JW Marriott Essex House or the Residence Inn at Times Square.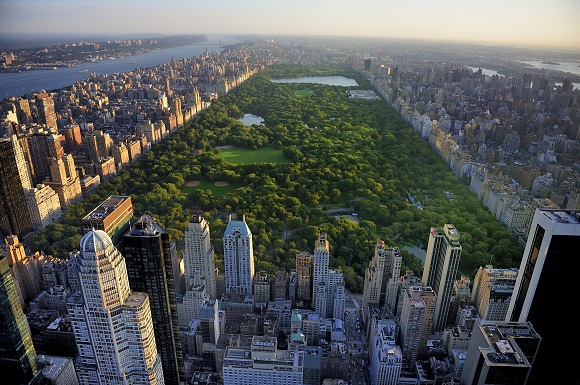 3. Enjoy Thanksgiving dinner out
Lots of restaurants are open on Thanksgiving, offering delicious prix-fixe holiday menus that include turkey and all the trimmings. Wherever you plan to eat, make sure you book a table to avoid wandering around aimlessly looking for a restaurant on the day. If your accommodation has a kitchen, why not pick up a turkey to go from Dean & Deluca and make your own feast!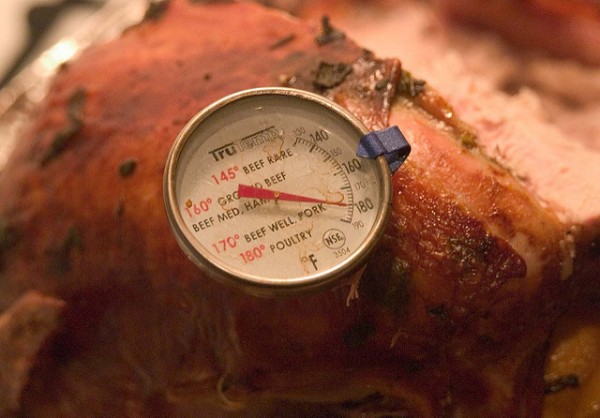 4. Go bargain shopping
Black Friday is the best day of the year for grabbing a bargain or two, if you can face the crowds that is. Our advice? Plan your day and prioritize where you really want to go. Leave your bulky backpacks or large purses back at the hotel and take as little out with you as possible, so you can move about the crowds easily and be hands-free. You'll find great deals at the department stores along Fifth Avenue but also at smaller boutiques in Soho. For small business shopping, try Bedford Avenue in Williamsburg or Greenpoint.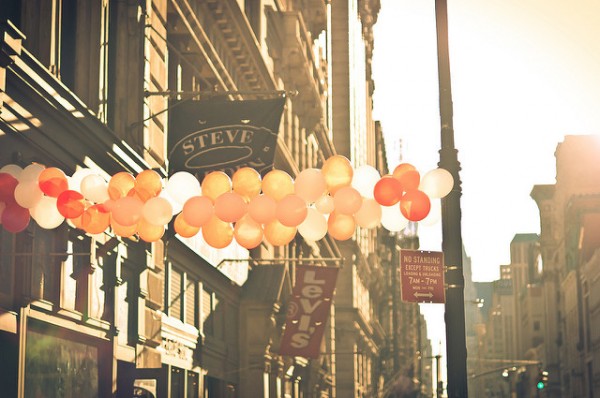 5. Catch a show
There are plenty of shows happening on Thanksgiving weekend along Broadway, from Chicago The Musical to Radio City Christmas Spectacular, from Phantom of the Opera to The Book of Mormon. Booking tickets in advance is recommended, especially for more popular titles. Check out the Rockettes at Radio City!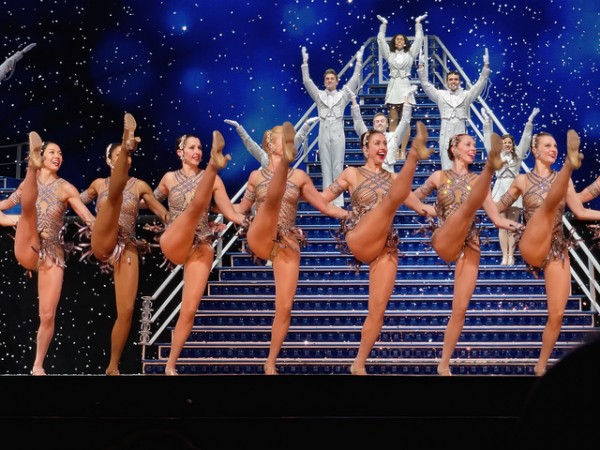 6. Walk off the turkey sweats
Once you've eaten your weight in turkey, stuffing and yams, it's time to walk off those turkey sweats. Central Park at this time of the year is gorgeous with its fall colors. Head there in the late afternoon on a sunny day for "golden hour," the best time of the day for taking photographs. Whilst your there, why not take a spin on the ice skating rink set up in the park?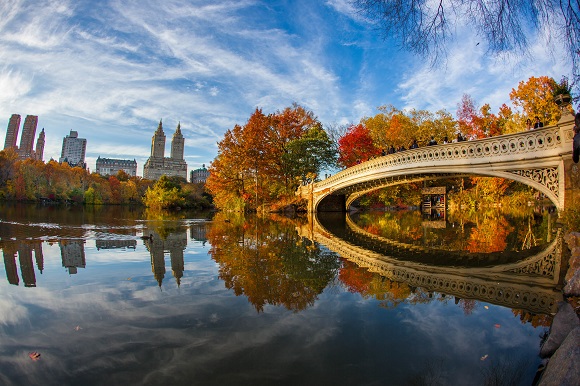 7. Climb the Empire State
While lots of NYC's usual attractions close on Thanksgiving Day, the Empire State Building is open! This 102-storey Art Deco marvel is a must if you're visiting the city for the first time. Even if you're not, the views over Manhattan are hard to beat. This shot is taken from the top of the Rockefeller Center, but doesn't the Empire State Building look good?
8. Explore Winter Village
If you can't bring yourself to face the department stores on Black Friday, then the Bank of America Winter Village in Bryant Park may be a good alternative to pick up some holiday gifts. More than 120 little shops and kiosks set up in this Chelsea park. While you're there, have a go at some ice skating! Skating is free if you bring your own skates, otherwise there's a fee for skate rentals.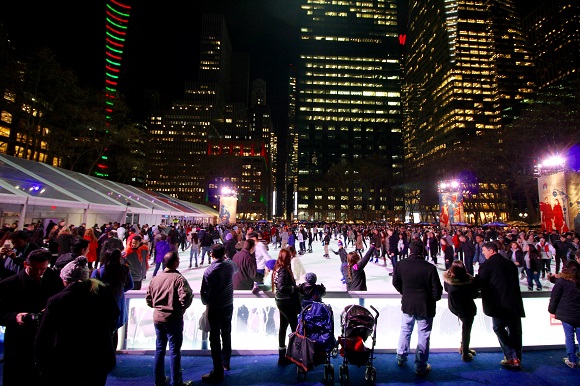 9. Say 'Hi!' to the animals at the zoo
Central Park Zoo is another one of the city's attractions that is open on Thanksgiving Day and all weekend long. This small zoo may not be big, but it still has penguins, snow leopards, polar bears and lemurs to boast about. If you have small children in tow, head to the Tisch Children's Zoo next door for a petting zoo.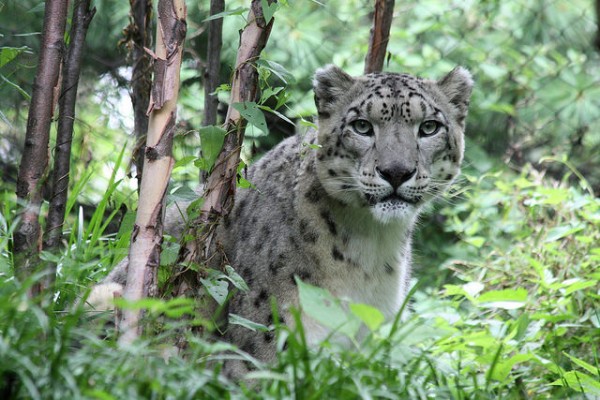 10. Get out of New York
There's lots to explore out of New York if you're looking for a day trip. Grab the Metro North trail to Tarrytown to visit the historic Music Hall or Cold Spring for a hike to Bull Hill, which overlooks the Hudson Valley.