Ah, Paris…the city of love is a bucket list destination waiting to be explored. Cobblestone streets, delicious French cuisine, iconic landmarks and museums bursting with art and history await. People watch at a sidewalk café, eat pain au chocolat from a typical French patisserie and soak up that quintessential French charm.  
 Fly to Paris
Prices found on liligo August 3, 2016.
Factsheet
Population: 2.24 million
Annual visitors: 33 million
Annual rainfall: 24 – 25″
Best time to go: Head to Paris in spring (April – June) or Fall (September – October) to beat the crowds and heat of summer and the bitter weather of winter. July and August are the busiest months in terms of tourists, whilst the weather can reach scorching temperatures. Prices are lower in Spring and Fall and the milder temperatures allow for comfortable walks around the city.
Things to see and do in Paris
Make for the city's rooftops 
Paris is beautiful when viewed from above, with an iconic skyline featuring the Eiffel Tower, Montmartre and Notre Dame. Head to one of the city's many rooftop bars and enjoy a refreshing drink while admiring the view; whether it's a sophisticated aperitif or a casual beer, there's plenty to choose from.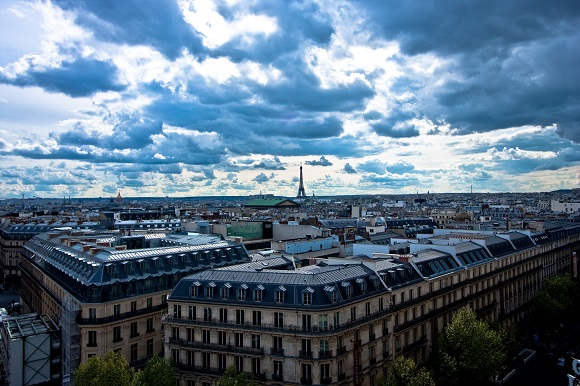 Head to a museum 
One thing Paris does not lack is museums: the city has around 130 meaning that whatever your interest, there's probably a museum to cover it. The Louvre, the Musée d'Orsay, the Centre Pompidou, the Musée de Quai Branly…pick your favorite and spend an afternoon wandering its well curated exhibits. Check open times before you go, as many museums are closed on Mondays or Tuesdays, as well as public holidays.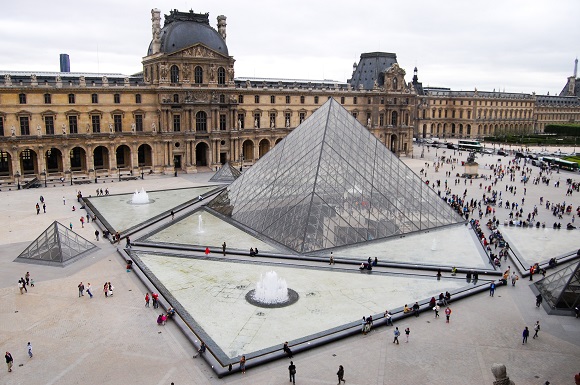 Go to the garden 
Find some green space in Paris and settle in to people watch with a picnic. The Jardin des Tuileries offers a prime location near the Louvre, with views to Place de la Concorde and the Arc de Triomphe. The Jardin du Luxembourg is beloved by locals and tourists alike, while the abundant green space of Parc des Buttes Chaumont is the perfect location for al fresco dining.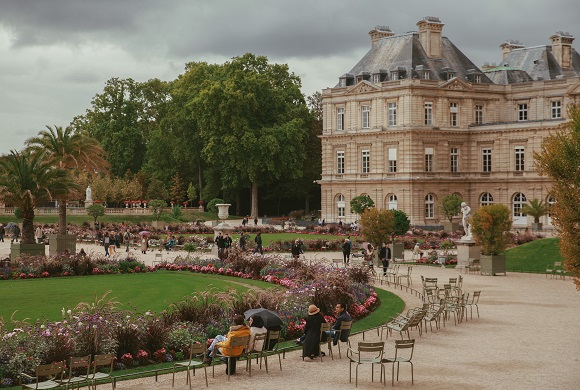 Visit an iconic monument 
Paris' monuments are known worldwide: from the recognizable iron lattice structure of the Eiffel Tower to Notre Dame's Gothic architecture and iconic spires to the beautiful dome of Montmartre. No visit to Paris would be complete without a trip to at least one of these world famous landmarks, and many of them are even free to visit!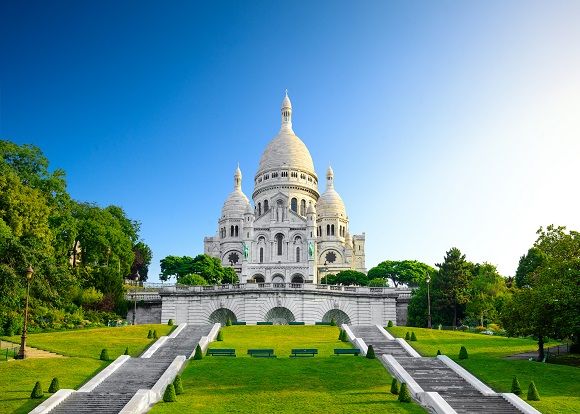 Inspired to take a trip to Paris?
Create a fare alert
to keep up with the best flight prices to the city.