Travel allows us to switch up the pace, to chase adventure and escape from everyday life. Why not combine two passions and travel across the world to practice yoga? The Traveler's Edition has chosen the world's best yoga destinations, in some of the most relaxing and peaceful locations on the planet, whether in the midst of nature or next to the sea, where wellbeing, meditation and yoga are a lifestyle in themselves. 
Ubud, Indonesia: Yoga on a dream beach 
A major destination for yoga and wellbeing, Ubud is also the cultural heart of Bali. Known across the world for its welcoming atmosphere and relaxed vibe, countless travelers visit each month to enjoy the surf and practice yoga next to the clear blue sea.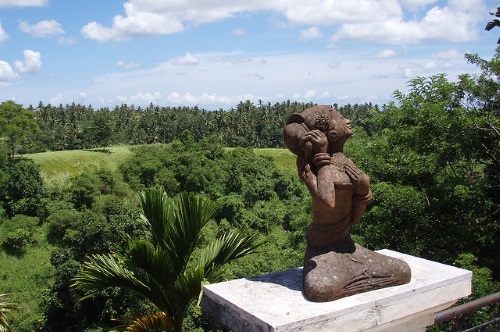 Find a flight to Indonesia in spring and take part in one of the most beloved festivals for amateur yogis. Each year, in March and April, Bali Spirit welcomes the best teachers from the worlds of music, dance and yoga to share their knowledge in a peaceful and harmonious environment.
Kerala, India: Yoga where it all began 
India is the birthplace of yoga – its prime minister even founded an International Day of Yoga! Throughout the centuries, the discipline has been practiced with the greatest respect for its origins. To practice yoga in an area geared toward relaxation head for Kerala, a state in the Southwest of the country known for its beautiful natural landscape.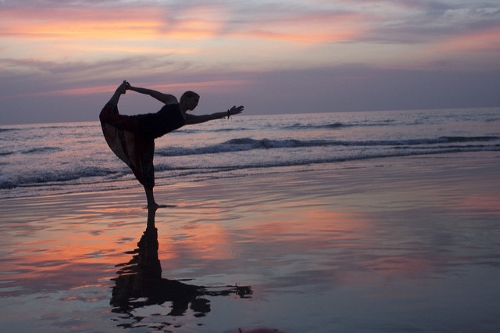 With its long tradition for tolerance, palm tree lined beaches and way of living focused around nature and wellbeing, Kerala is a true paradise on earth. There, you will find a number of centers focused on wellbeing which offer Ayurveda treatments, ashram based meditation classes and yoga courses in a well maintained environment, amidst rivers, beaches and jungles.
Sayulita, Mexico: Yoga off the beaten path
A relatively undiscovered hidden gem, Sayulita is probably the best place to head off on a yoga retreat in Mexico.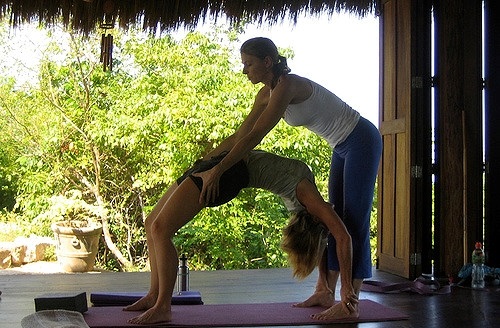 Take up residence in a beach hut overlooking the Pacific Ocean and spend your days alternating between surf classes, whale watching, cooking lessons, massages and yoga sessions taught by some of the best American yoga teachers in an almost surreal environment, between a stunning wide beach and dense vegetation.
Koh Samui, Thailand: Yoga on an island dedicated to wellbeing 
Thailand is without a doubt one of the world's top emerging yoga destinations. One of the best countries to practice the discipline, you'll find a stunning natural landscape, high quality infrastructure as well as numerous other activities to enjoy alongside your yoga classes – such as philosophy and meditation.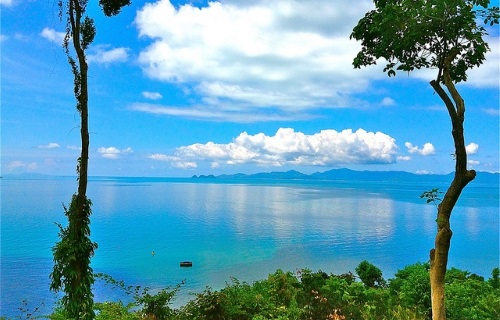 Located in the gulf of Thailand, Koh Samui is the third largest island in the country and benefits from a unique and relaxing atmosphere. Dozens of hotels and resorts offer yoga sessions in a peaceful environment overlooking clear blue waters.
Nicoya, Costa Rica: Yoga at one with nature
Imagine tropical beaches, a coastline decorated with beautiful jungle and a peaceful zen atmosphere and you have Nicoya, a haven of peace focused on wellbeing. Here, sites dedicated to ecotourism are in abundance and yoga is practiced amidst nature, offering the perfect setting for a rejuvenating retreat far from the worries of daily life.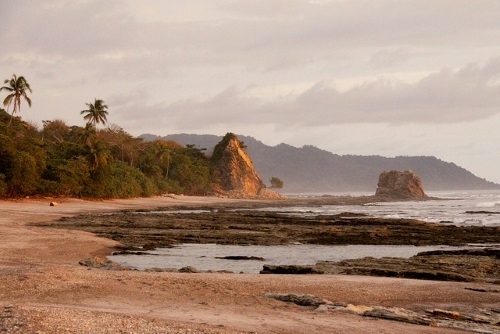 Other activities are also available such as surfing, classes in permaculture, language lessons or of course – meditation.