Tokyo is the largest city in the world – and it certainly has a lot to offer! Electrical, eclectic, vibrant and colorful: a trip to the Japanese capital reveals a host of varied experiences from futuristic skyscrapers, to traditional Japanese eateries.
Fly to Tokyo
> From New York: $500
> From Chicago: $578
> From Los Angeles: $519
> From San Francisco: $530
> From Seattle: $589
Prices are quoted for round trip flights; found on liligo.com January 5, 2017
Factsheet
Population: 13.6 million
Annual rainfall: 60.2″
Best time to go: Spring is a great time to visit Tokyo to admire the beautiful flowers in bloom. If you want to snap that perfect photo of the cherry blossoms, Spring is the time to do so! In Fall, mild temperatures and trees decorated in golden yellows and reds await, making the perfect time to explore Tokyo by foot. With a subtropical climate, summers can be very hot and humid.
Things To See And Do In Tokyo
Shibuya: Tokyo's Beating Heart
If you only have a short amount of time to discover Tokyo, Shibuya is the place to go to soak up the atmosphere of the Japanese capital. Everything you imagine about Japan can be found here: skyscrapers as far as the eye can see, futuristic shopping centers, local residents dressed in Kawaii style and businessmen going about their daily business – all under the watchful eye of Hachiko, a statue of a dog which can be found in front of Shibuya station.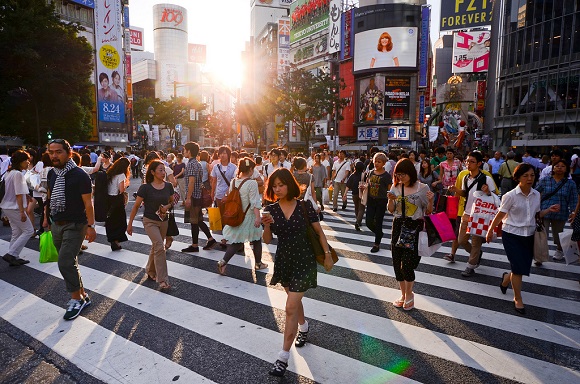 Not far from here is the neighborhood of Harajuku, with the Takeshita Dori (Takeshita Street) providing a focal point for the area's teenage culture. A visit to the area will reveal some of Japan's most extravagant teenage fashions with influences from manga, rock and gothic culture.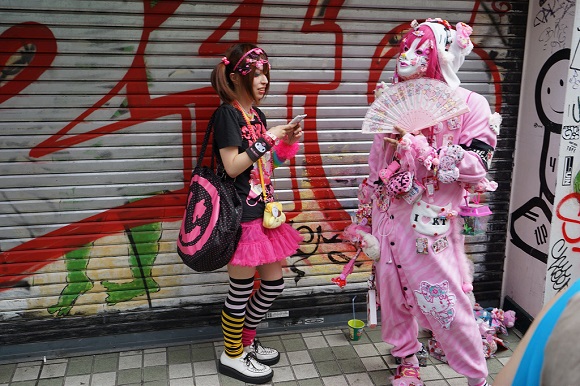 Take A Trip To The Park
Tokyo is a beautiful city to check out seasonal shifts: cherry blossoms in Spring, vibrant colors in Fall, and blankets of snow in Winter all feature. Head to Yoyogi Park, home to the Meiji Shrine (one of the most beautiful Shinto temples in the city) for an escape from city life.
Alternatively, the Shinjuku Gyoen National Garden can be found in the district of the same name and has evolved over the centuries since its founding in the 1700s. Destroyed during World War 2, it has since been rebuilt and is home to around 1,500 cherry trees making it a popular viewing spot when they blossom in Spring!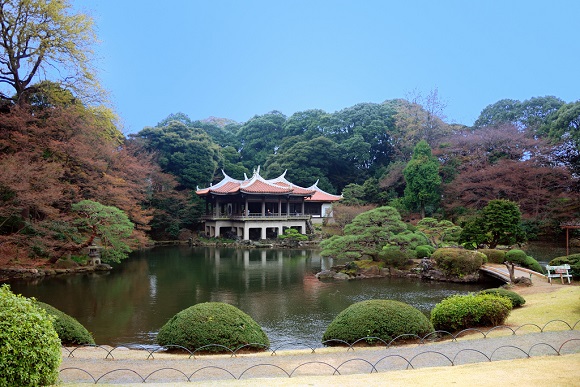 Visit The Shinjuku District
Shinjuku is Tokyo's largest district, and therefore the one which most reflects the frenetic energy of the city. Even the Metropolitan Government's HQ was built in this spirit: an ultra modern building comprised of two towers, each with a height of 243 meters. They're worth a visit for the two free observation decks at 202 meters high from which to watch the sunset over the city.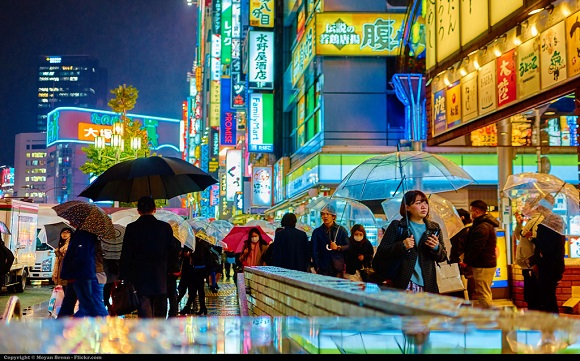 If this isn't high enough for you, go one step further with a trip up the 333m tall Tokyo Tower. With an appearance similar to that of the Eiffel Tower, this isn't for anyone scared of heights: it's the second tallest building in Japan.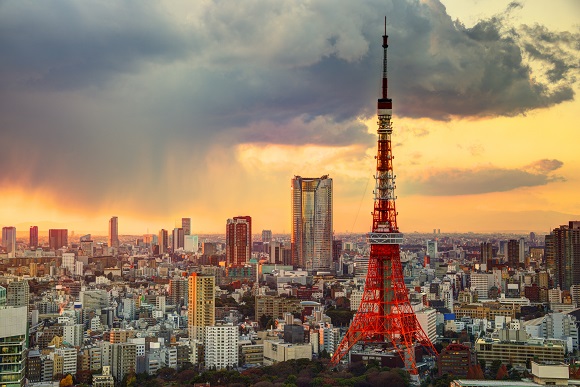 While you're at it, spend an evening experiencing the neighborhood's red light district of Kabukichō – a street containing a plethora of bars and clubs in which to dance the night away.
Experience Tokyo like a Tokyoite
Golden Gai 
If you're looking for authenticity and a throwback to a time gone by, take a walk around the Golden Gai area in Shinjuku. Its narrow streets and small bars will transport you away from the hyper modern city and give you the impression of being in a city on a more 'normal' scale.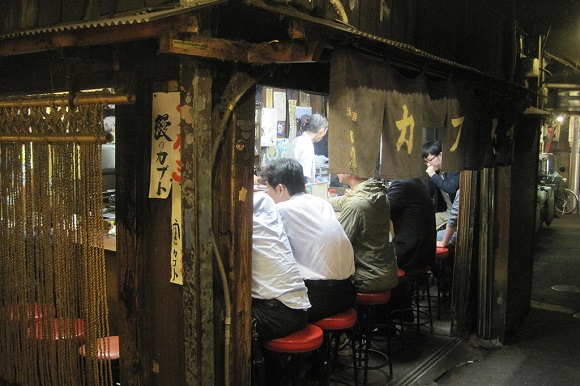 Tsukiji Fish Market 
You'll need to get up early and not mind the smell of fish if you want to have the opportunity to taste fresh sea food at one of the largest fish markets in the world. An immersive local experience is all but guaranteed. Bon appetit!