It's no secret that our neighbors up north have some amazing wilderness and scenery to explore and if you haven't been to British Columbia, the country's westernmost province, you HAVE to go! These are just some of the reasons why – if you love wilderness, wildlife and exciting cities, you won't be disappointed!
Vancouver is vibrant and cosmopolitan
Vancouver is part big city, part gateway to British Columbia's amazing wilderness. Outdoorsy types will love walking along the seawall and exploring Stanley Park. On a sunny summer day, there's nowhere better to be than at Kitsilano Beach. In the city, shopping along Robson Street or exploring historic Gastown are two highlights. Don't miss the Vancouver Public Library, modeled after Rome's Coliseum!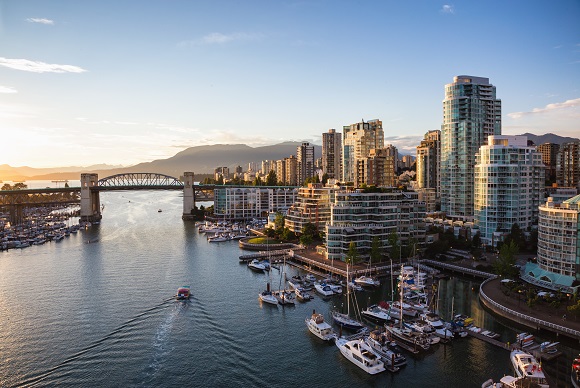 The wines from the Okanagan Valley are delicious
Rent a car and head inland, and you won't be disappointed when you happen upon the Okanagan Valley. In the summertime, this region's lakes sparkle in the sunlight and are the perfect setting for a wine-tasting adventure. Many of the wineries in the Okanagan Valley have won international and national awards and plenty also have on-site restaurants with views over the lake… it's simply stunning.
The orca whales are majestic to see in the wild
Whale-watching season in British Columbia runs from May through to October and some of the best places to join a tour are on Vancouver Island. There's really nothing quite as thrilling as spotting an orca whale breaching so bring a pair of binoculars! You'll often see lots of other wildlife too on these boat tours including grey whales, bald eagles and lots and lots of seals! From Victoria, explore Washington State's San Juan Islands in search of whales, or try tours from Telegraph Cove, known as one of the best places in the world to see orcas in the Johnstone Straight and Broughton Archipelago.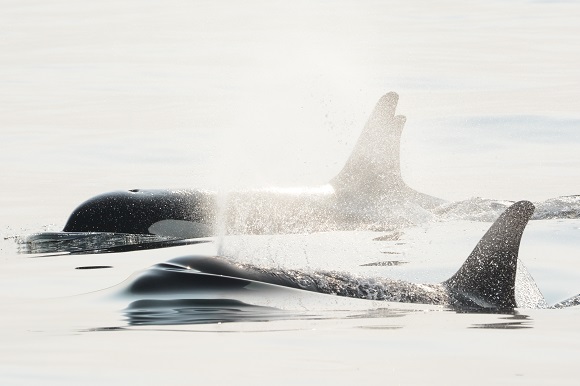 The Haida Gwaii are a hiker's dream
These mystical islands, also known as the Queen Charlotte Islands, are a hiker's dream with old-growth rainforests, dramatic coastlines and an interesting and rich cultural history. You'll find this remote archipelago half-way up the province's western coast. The Gwaii Haanas, a highly protected area, is home to some beautiful old totems. Don't miss a kayak through Burnaby Narrows, or the chance to explore the beaches in Naikoon Provincial Park.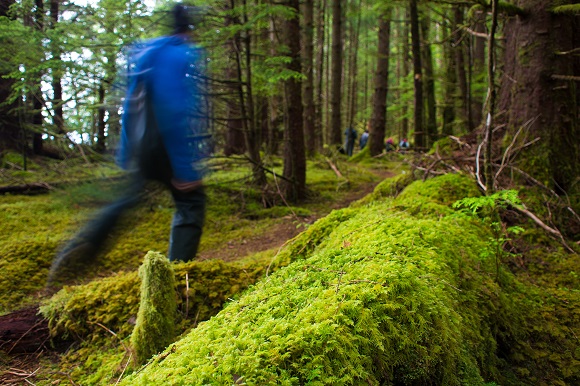 The surfing in Tofino is spectacular
As far as surfing in North America goes, you can't get any better than Tofino. The best surfing is along Long Beach, which you'll find on the western side of Vancouver Island. The small city's surf culture is alive year-round but the water can get pretty frigid once the summer season ends so a wetsuit is a necessity. After a day out on the water, tuck in to some delicious fresh-off-the-boat seafood. Yum, yum!

Victoria is charming and historic
The capital city of British Columbia offers visitors a glance into the historic colonial past of the island. The city's charming Inner Harbour is the best place to start and enjoy a meal with ocean views on one of the cobbled streets. Afternoon tea at the historic Fairmont Empress Hotel is a real treat and a trip to the world-famous Butchart Gardens, a National Historic Site, is highly recommended.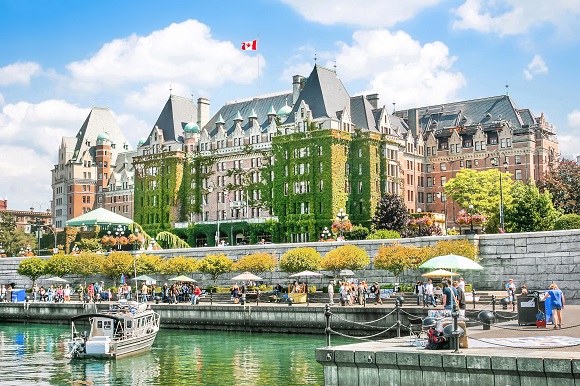 In the winter the skiing is amazing: head to Whistler
Whistler Blackcomb is rated the best ski resort in North America year after year, and for good reason. In the winter, skiers and snowboarders flock to the mountains here. Two main summits, Whistler and Blackcomb, are connected by a PEAK 2 PEAK gondola, which offers riders amazing views of Canada's Rocky Mountains. In the summer, Whistler is as busy as ever with golfers, hikers and mountain bikers.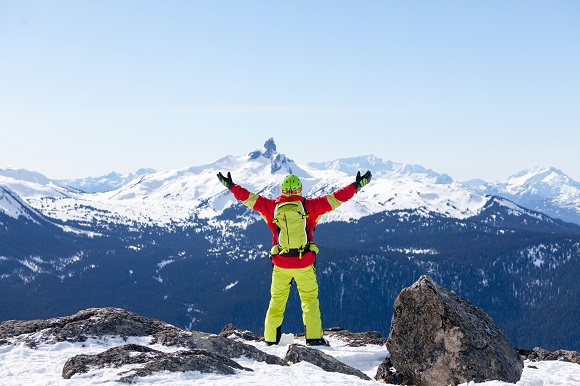 Have you been to BC yet?
IMG: Shutterstock