From today you're able to catch the cheapest transport options by comparing journeys by bus, train and flight. liligo.com launches their new and improved travel comparison search engine, in which all means of transport are integrated into one search. There's no need to consult 1,000 sites to find the cheapest option, now everything happens on one page. 
This year liligo.com celebrates its tenth birthday (WOO), and with this exciting milestone comes an exciting new product for our lovely users. We would like to introduce you to our new service, now you can search and compare the cheapest way to reach your final destination. Whether you prefer plane, train or bus our tool will make sure you have plenty of cheap travel tickets to choose from. Liligo.com provides so much choice in one simple search – now that's a reason to celebrate!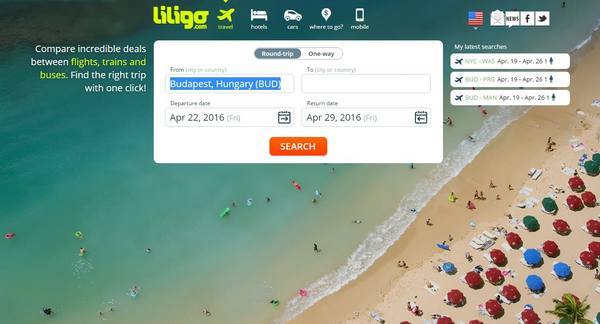 Our ten years of experience as a travel search engine comparator means we know our users really, really well. Over the years we've improved the travel offers available and simplified the search process making it easier for you to find your perfect trip. Our latest improvement is probably the biggest yet – and we're super excited to share it with you.
Let us give you the low-down on our new product and how it will work.
You are now able to compare air travel, train and bus in one single search. In addition, we offer you the opportunity to choose the mode or modes of transport you prefer – putting you in control! The results that show will be adapted to the criteria you have previously searched, meaning the results and price comparison becomes tailored to you.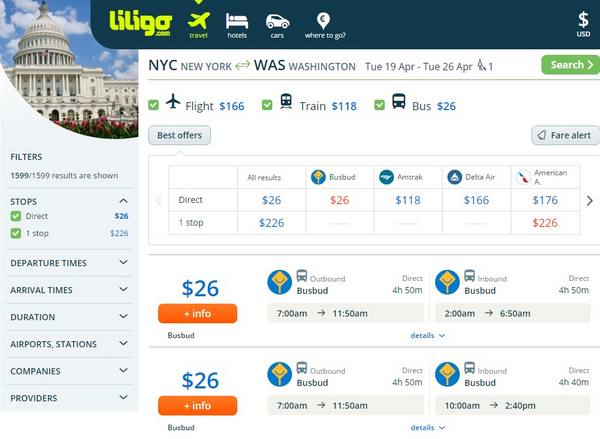 If you choose to travel by train or bus you will have plenty of cheap travel tickets to choose from, Busbud and Amtrak are two providers that are offering hundreds of cheap bus tickets and cheap train tickets to your destination. What are you waiting for?
If you would like to see how easy it is to switch between transport modes check out our promotional videos starring some super cute travelers.
As you can see, liligo.com knows your needs and provides you with your ideal transport at the lowest price. Are you ready for your next adventure with liligo.com?
Discover our new service by looking at the three videos that we created for the occasion. The stars of these clips (penguins excited to reach the beach, a few lazy sloths and a couple of porcupines in love). Watch one below and find the rest on Youtube.