There are plans to build a museum at the base of the Statue of Liberty in New York – and now the designs for the $70 million building have been revealed. 
Located on Liberty Island, the Statue of Liberty museum will showcase the history of the Statue itself with a permanent exhibition located inside the 2,400 square-meter museum.
The center has been designed by architectural company FxFowle and is focused on sustainability, aiming to combine the natural landscape of Liberty Island with the museum building itself.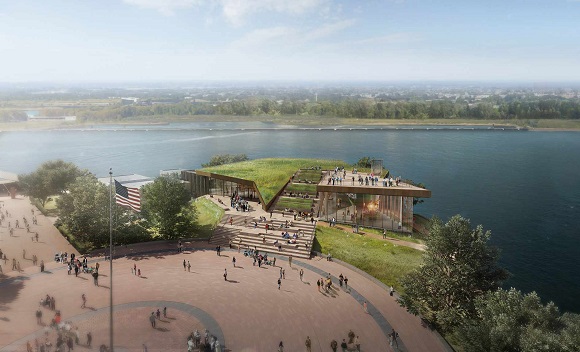 Exhibitions will offer a virtual walk through the statue itself as well as taking a look at her history and original design. An immersive theatre performance will tell visitors the story of the Statue as well as challenging them to take a look at what liberty means today.
The project is being funded by the Foundation and National Park Service (NPS) and is set to open in 2019.
IMG: Liberty Island, Glen Scarborough, aerial view, FxFowle / Flickr cc. and FxFowle