A treat for the eyes and a great idea for safe riding during darker hours, these bike lanes in Poland literally glow in the dark! 
The new bike lanes, which were first debuted at the end of September, work towards increasing the safety of riding at night by lighting up to show bikers the way and help them arrive safely at their destination.
Designed by Poland's TPA Laboratory, the lanes are made of a synthetic material called phosphor. It 'charges' in sunlight, before glowing for over ten hours – staying lit up through the night.
The bright blue lanes are currently being tested to ensure they are fit for purpose. In the meantime, they make for a pretty stunning photo op!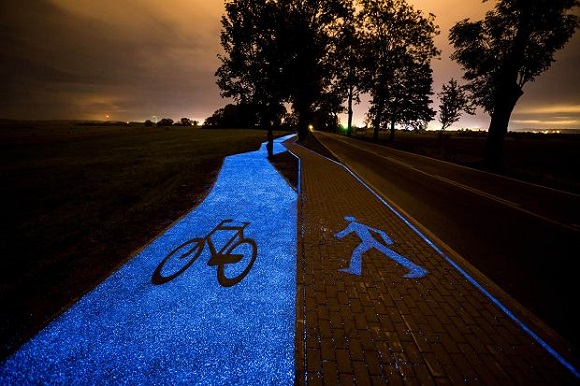 The innovative bike lanes are located in the stunning Mazury region of Poland, known as the country's Lake District thanks to the 2,000 plus lakes which can be found there!
What do you think of the idea?