Looking for a slightly more unique place to rest your head in the Thai capital? This newly opened hostel is themed around something you may not necessarily think of when it comes to vacation accommodation: a prison!
Sook Station, located in the Bang Na district of Bangkok, is a hostel with a difference: rooms are designed around prison cells, and guests are given the full inside experience. On arrival, you're welcomed with a mugshot and black and white striped pajamas; you'll also be slapped with your very own criminal record and inmate number, which you can use as your room code.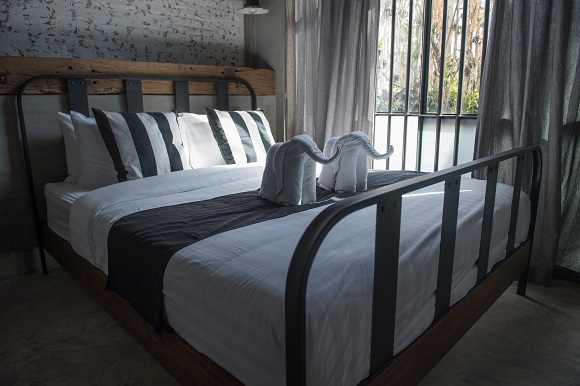 But don't worry: despite its prison theme, the hostel boasts a number of home comforts which will ensure a slightly more luxurious stay. A hot tub on the fairy light adorned roof, balconies in selected rooms and a coffee shop offering free breakfast are just some of the amenities on offer – plus, the beds are comfortable and unlike prison inmates, you're free to spend as little or as much time inside as you want.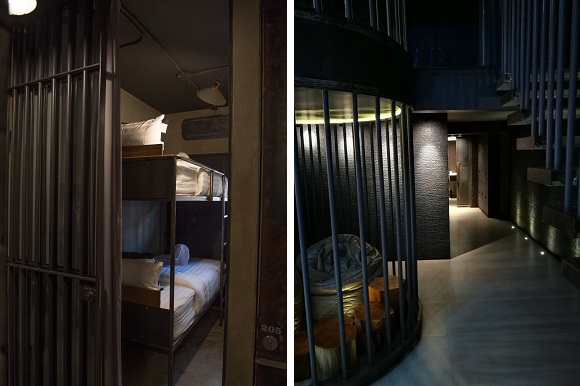 There are a number of room types available, including the option to rent a private room with one bunk bed, accommodating for two people (from $32.5/room), or a family room comprising one bunk bed and a double bed (from $60/room). 'Sook' in Thai translates as happiness, and that's what this place is hoping to offer its guests: a friendly, welcoming place to spend a few nights, in totally original surroundings.
Would you stay in this prison themed hostel?
IMG: Courtesy of Sook Station