One man has taken outfit coordination to a whole new level: Sam Barsky, an artist specialising in knitting, has reached internet stardom after photos of his destination themed sweaters went viral.

Whenever Sam Barsky visits a new destination, he's got a way to make sure his vacation photos stand out from the crowd. How, you ask? He knits a sweater depicting the iconic landmark he's headed to visit – and wears it.
So far, Sam's brilliant vacation photos have seen him standing next to sights such as Stonehenge, Niagara Falls and Times Square. All while wearing sweaters depicting those famous places!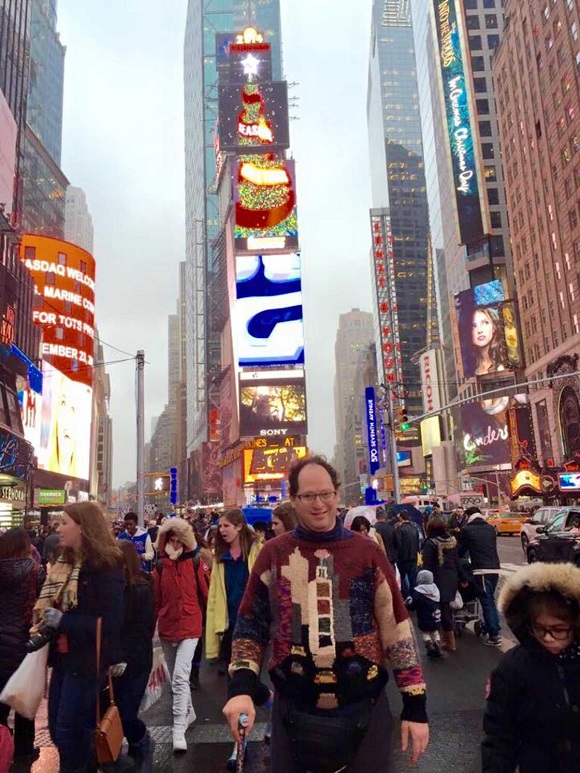 Intrigued? You can follow Sam's adventures, and see all his designs, on his Facebook page.