New Orleans is one of the hottest city breaks you can take if you love food, culture, music, history and art. Basically, it's a crowd-pleaser with something for everyone. Luckily, there are plenty of ways to soak up the Southern hospitality and "laissez les bon temps rouler" (let the good times roll) without spending a fortune.
1. Plan your trip for spring or fall
If you want to save money while visiting New Orleans, you have to avoid peak times. The busiest times of the year to visit New Orleans are Mardi Gras (Fat Tuesday, typically mid to late February), spring break, summer and in the days leading up to the Sugar Bowl football game in early January. Winters, while mild, are generally grey so it's best to book your flights to New Orleans for spring or fall for the cheapest deals.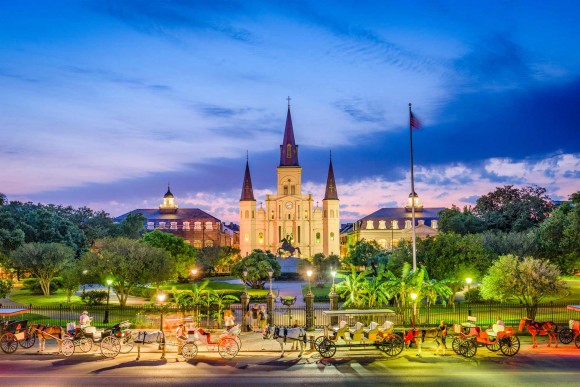 2. Stay at a hotel outside the French Quarter
Once you have your flights taken care of, it's time to get your accommodation sorted. The most expensive neighborhoods in New Orleans are the popular Central Business District (also known as the CBD) and the French Quarter. Hotels in these areas fill up quickly and can be expensive, even in the off-season.
3. Get around the city by public transportation
From the airport you can either grab a taxi (the $$$ option), take the airport shuttle (the $$ option) or take public transportation (the $ option). Public transport will take the longest but will definitely be the cheapest. We'd say, save some time and grab the shuttle, and then use public transit (buses and streetcars) to get around the city; tickets are just $1.25 a ride! If you plan on taking several rides in a day, grab a day pass for $3 or a 3-day pass for $9.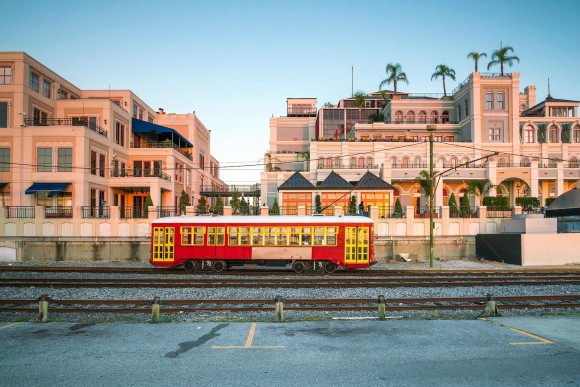 4. Take advantage of Happy Hour
In a city where nightlife is king, you'll definitely want to enjoy what New Orleans has to offer after dark. Drink prices however aren't too friendly on the wallet so seek out happy hour deals whenever possible. Half-price dishes and drinks are the norm and why not start your evening a little early? Here's a little taste of what kind of drinks are on offer, the classic New Orleans special is Sazerac.
5. Skip the cruise, but don't miss the river
New Orleans is a great spot for exploring the Mississippi River and you don't have to look hard to find a river cruise. Cruise prices vary greatly but you'll find most are in the $50 range. Instead, take the Canal St. ferry for free across to Algiers Point. It's a quick ride but you'll have a chance to ride the river and explore a different part of the city. Pick up a free walking tour map of Algiers from the national park office.
6. Live music for cheap
When you wander the streets of New Orleans, you're never far from some live music. Street performers and musicians pop up on every other street corner playing makeshift drums, stringed instruments and let's not forget New Orleans' famous brass bands! They're free to listen to, but a tip is always appreciated.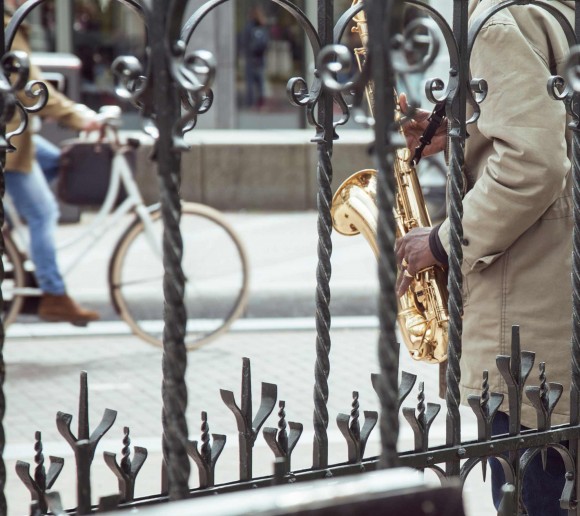 7. Enjoy a fresh beignet
You don't have to spend a fortune to enjoy a special treat. Is there anything better than a fresh beignets covered in powdered sugar with your morning cup of coffee? Not likely. This little treat will only cost you a couple of dollars, depending on your coffee choice. Mmm… Cafe du Monde is the most popular spot, if you can get a table.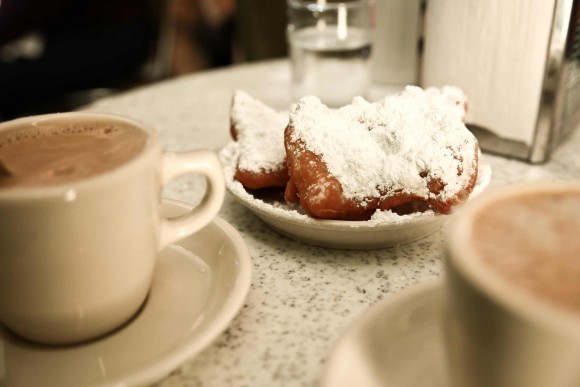 8. Eat like a local
Southern Creole food is so good so tuck into some of the local dishes while you're visiting Louisiana. Roast beef po'boy, gumbo, red beans and rice, daiquiris on the street and pralines… we could go on and on. The bottom line is, you'll save money by eating like the locals do in places where the locals do.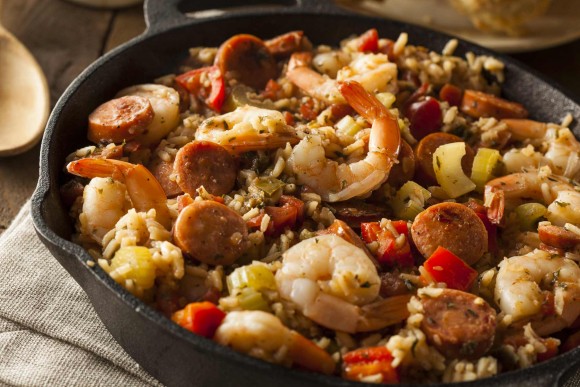 9. Take a walking tour
New Orleans has always been a magnet for writers, musicians and artists. Walk in the footsteps of some literary greats by following a walking tour. There are plenty of them, for free to download online. We particularly like this one from ….. Lots of authors found their inspiration here, including Tennessee Williams, William Faulkner, Thornton Wilder, Truman Capote, among many others.
10. Visit a cemetery
Creepy but famous are New Orleans' above-ground tombs in the city's historic cemeteries. Because New Orleans is built on a swamp, the city's dead had to be buried above ground, creating what are called "Cities of the Dead" with their elaborate stone crypts and mausoleums. The most famous one is the St. Louis Cemetery No. #1 on Basin Street where you can find the final resting place of Voodoo Queen, Marie Laveau.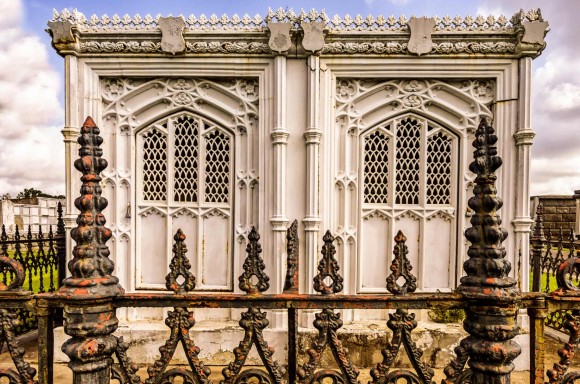 IMG: Shutterstock