New York is really the city for seeing some of the best art in the world, from old world classics to what's currently happening in the modern art scene. Here's the museums that should definitely be on your must-see list.
1. Metropolitan Museum of Art
Known simply at The Met, this is the city's most iconic art museum, located on the eastern side of Central Park. You'll find it all here, from ancient Greek and Egyptian artifacts to paintings from the European masters like Picasso and Van Gogh.
2. Guggenheim Museum
You can't miss this museum as you're strolling down Fifth Avenue. The iconic conch-shaped building was designed by Frank Lloyd Wright and houses a fine collection of impressionist, modern and contemporary art.
3. Whitney Museum of American Art
For art by living and breathing American artists, this is the place to go. Check out work by Cindy Sherman, Cy Twombly and Jasper Johns. More than 2,000 artists are represented here.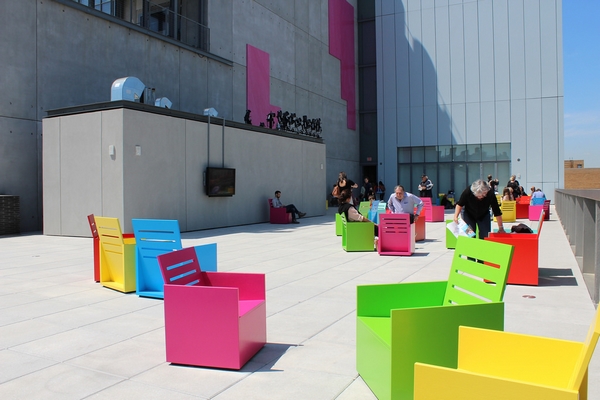 4. Museum of Modern Art
Otherwise known as MoMA, this beautiful Yoshio Taniguchi-designed space houses one of the most important collections of art in the entire country. Names like Van Gogh, Cézanne, Matisse, Magritte, Picasso, Pollock and Warhol are all common place here.
5. Rubin Museum of Art
The RMA is both a cultural and educational center that is dedicated to representing art from the Himalayas. Explore Buddhism through the museum's statue collection and paintings, attend a lecture or catch a film.
Which art museum is on your list for the next time you book flights to New York? Which ones have you already been to?
Imgs: Phil Roeder, Chris Ford, Fabio Achilli, shinya, htmvalerio, gsz / garrettziegler, onesevenone / Flickr cc.