If the idea of exploring jungles, hiking through rainforests, standing in front of one of the world's biggest waterfalls, trekking across vast sand dunes and seeing flocks of macaws swoop overhead excites then you'd better put a trip to Brazil on your list. For nature-lovers and wildlife-seekers, this is just a taste of what Brazil has to offer you.
Fernando de Noronha – Pernambuco
In Brazil's northern state of Pernambuco is this gorgeous archipelago of 21 islets in the Atlantic Ocean. Not only is this a great place to try surfing, but it's also where you can make friends with sea turtles and dolphins in their natural habitat. This place is so special, there is a maximum capacity of 460 visitors at a time.
Two of Brazil's best beaches are located here: Praia do Leão and Baía do Sancho. If you can, head to Praia da Atalaia to snorkel where the shallow tidal pools fill up with lobsters, octopus, fish and baby sharks at low tide. Only 100 visitors are allowed here a day to avoid damaging this amazing environment.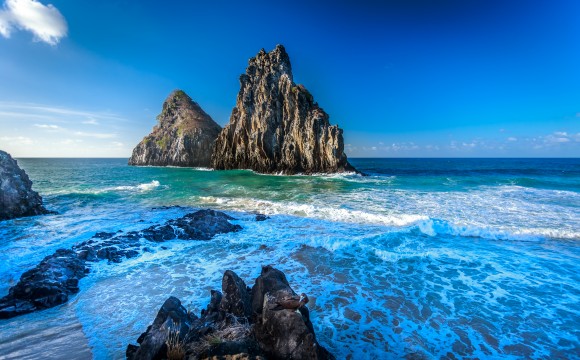 Foz do Iguaçu – Paraná
You don't have to be a nature-lover to appreciate the beauty of this place. This is the world's widest waterfall and one of the most magical places to experience when you touch-down on your flights to Brazil. The waterfall also borders Paraguay and Argentina. The Brazilian side offers the best panoramic views, plus access to "Devil's Throat," a long chasm that towers 270 feet. Explore the waterfall via bridges and be prepared to get wet! There are dozens of hiking trails in this area, where you can spot howler monkeys, toucans and all sorts of colorful and exotic birds.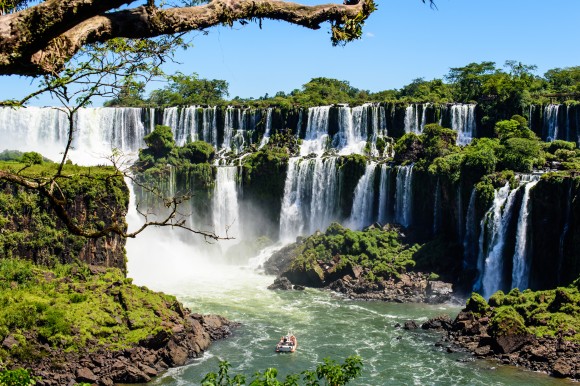 Bonito – Mato Grosso do Sul
There's a reason they call this place the "Caribbean of the Central West." Expect crystal-clear waters for snorkeling and scuba diving and the most colorful array of fish you've ever seen. Get ready to see enormous underwater stalagmites in the rivers and even spot some freshwater stingrays too! Out of the water, Buraco das Araras is the best place to see huge flocks of macaws with their brilliant red and blue feathers.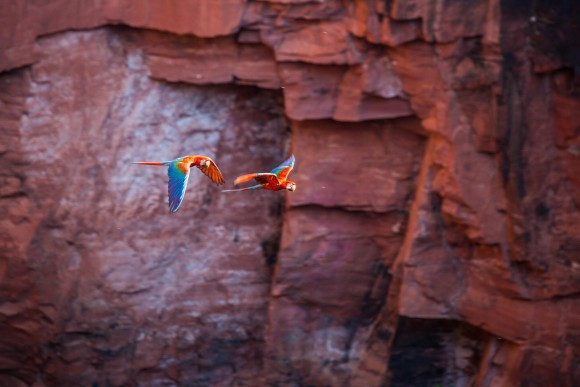 Lençóis Maranhenses – Maranhao

This place is hard to describe, and choosing just one photo to show what it's like was pretty tricky. Think vast white sand dunes, interspersed with bright blue freshwater lakes. Some of the dunes rise up 150 feet and the landscape looks like a wrinkled bed sheet from above, hence the name (lencois means sheets in Portuguese). The dunes are located in Lençóis Maranhenses National Park, a short jaunt from Sao Luis. While you can definitely visit this place as a day trip, it's recommended to spend at least one night near the park in order to really explore without feeling rushed.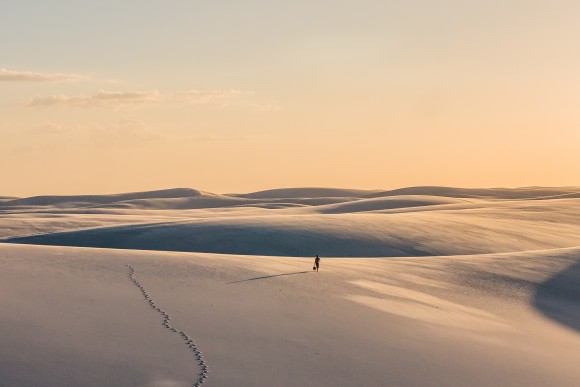 Arquipélago de Anavilhanas – Amazonas
This archipelago of fresh water river islands in the Amazon is stunning. If you're interested in exploring the Amazon (which, we're sure you are if you love nature and spotting some of Brazil's amazing wildlife), then make sure you save some time to check this place out. Enjoy swimming in the Rio Negro, fishing for piranhas, spotting wildlife like sloths and toucans and just relaxing on a river beach, watching the fishermen go by in their wooden canoes.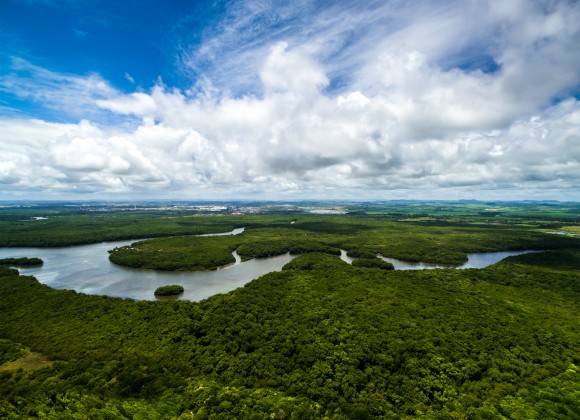 Pantanal – Mato Grosso do Sul
These tropical wetlands (the largest in the world) are nothing short of magical, plus the wildlife here is completely amazing. Covering more than 77,000 square miles, the best ways to get around Pantanal are 4WD vehicles, boats or horseback. There are no towns and very few people live here. The best time to visit is between July and October to see the giant anteaters, jaguars, giant river otters, among others.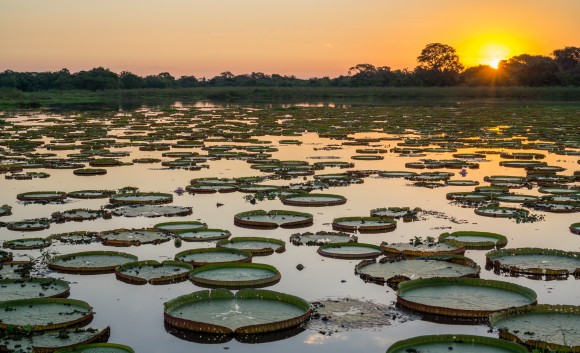 Poco Encantado & Poco Azul 
Poco Encantado, also known as "The Enchanted Well" is a sunken pool inside a cave with the most incredibly clear water. From April to September, the sun shines through a peep-hole in the cave ceiling and hits the water at just the right angle to create the most stunning blue effect and giving visitors enough light to see the ancient rocks and tree trunks that line the bottom.
Unlike Poco Encantado, you can swim at Poco Azul in a very similar cave-pool setting. It's pretty magical and if you love exploring caves, Chapada Diamantina National Park is famous for its table mountains, gorges, canyons and caves.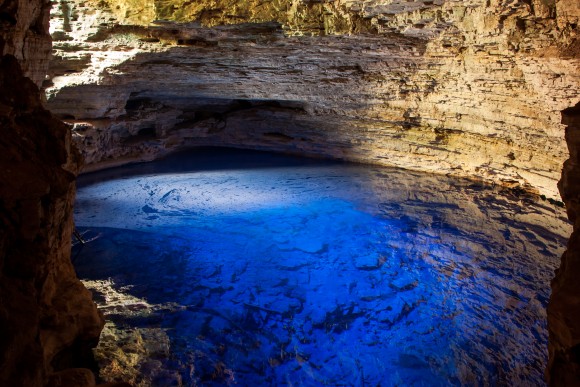 IMG: Shutterstock