Chaos and long lines were reported at JKF and other airlines around the country on Wednesday night after the terrorism screening technology went down.
A malfunction in the computer system had, as expected, caused flight delays, queues and inconvenience at JFK, Dallas-Forth Worth International and Charlotte's Douglas International Airport.
The problem reportedly started at 7pm and lasted for two hours. The system that checks airline passengers against the terror watch list experience disruption, therefore passengers travelling internationally couldn't be checked in or out.
Of course, passengers were less than happy and some turned to social media to voice their concerns.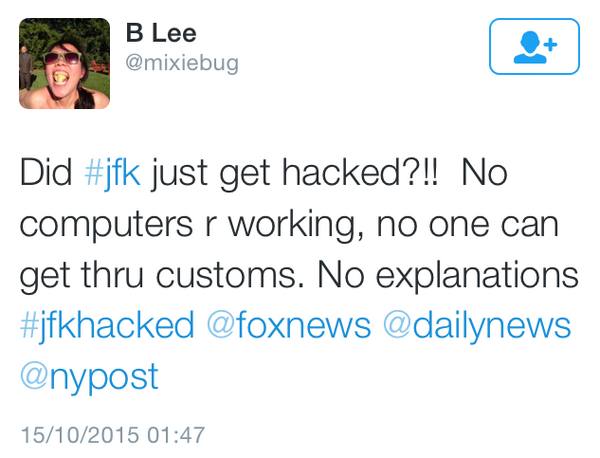 IMG: wallyg / Flickr cc.