Spending time with the locals, sharing experiences, immersing yourself in the culture and taking your own sweet time…welcome to the world of slow travel.
If you prefer to spend more time in one area, getting to know it in depth, rather than moving from destination to destination in a quest to see as much as possible, the chances are you're already part of the slow travel movement.
Slow travel: What is it?
Who hasn't felt the desire at some point, to slow things down and take the time to experience and enjoy life? In today's fast paced society, there can be a pressure to do and see as much as possible – and this extends to when we're on vacation, often leading us to feel more stressed out than maxed out on relaxation!
Enter slow travel, a concept which invites you to slow down the pace of your travels and prioritize spending more time in the same place, meeting the local people, experiencing the local culture and exploring your vacation destination more thoroughly.
Above all, slow travel means that the real joy of traveling is found in taking your time. Focusing on quality of experience rather than the number of attractions visited, taking part in social activities and getting to know the area as a local.
Slow travel: Who's it for?
Contrary to popular belief, slow travel is accessible to everyone and anyone, no matter what your holiday allowance. Whether you're heading off on a long weekend or a longer vacation, if the idea of a more relaxed pace of life appeals to you, then the chances are slow travel will too.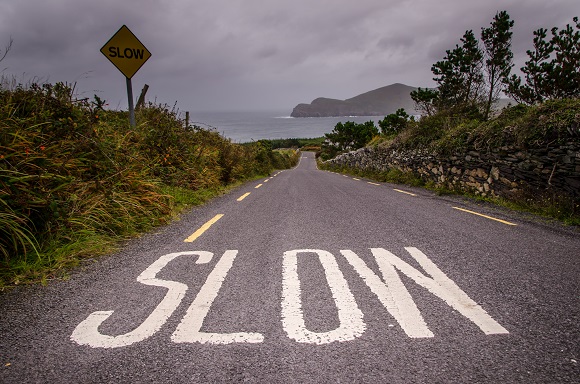 Slow travel: where and how?
Slow travel is a concept which can be practiced no matter where you are, or when you want to try it. Let's say you've bought your cheap flight tickets to Chicago, New York or Los Angeles and you're wondering if it will be possible to travel slowly once you're there?
The answer is always yes, no matter what your budget or how long your stay. The key ingredient to slow travel is, essentially, to slow down! Make the most of every moment of your trip, favor authentic experiences and local culture, and limit the number of activities you plan in order to make the most of the few you do.
Rather than only visiting the more popular museums and shops, seek out a lesser known area of the town or city you're in. In more rural areas, rather than moving from one National Park to the other, the slow traveler chooses one place and sticks around, sharing the daily life of the locals.
That's not to say you shouldn't visit the famous sites – if they interest you, you should absolutely see them! Slow travel is about taking your time, however, rather than trying to cram everything in before a deadline. For example, by picking one or two attractions and experiencing them to their fullest.
Slow travel: Why?
Slow travel can offer a breath of fresh air, a chance to relax and escape the fast paced rhythm of everyday life. There are a number of great reasons why you should travel slowly:
It can be a budget friendly option! Staying in one place means less money spent on transport, and living like a local is often cheaper than paying tourist prices.
It offers an authentic experience, allowing you to feel like you're staying in a home away from home.
There are numerous chances to meet new people.
Slowing down and traveling without the worry of fitting in every item on your itinerary can provide an escape from the stresses of daily life.
None of this is to say that slow travel is the only way to go – if the excitement of seeing all the great attractions out there is what makes your trip enjoyable, then that's what you should do. After all – it's your vacation! But if taking some time out and spending a little longer in one destination appeals to you, then slow travel could be the way to go.
How do you like to spend your time on vacation? Would you opt for slow travel?