Tijuana certainly didn't used to have very much going for it. But today, this city is one of Mexico's coolest up-and-coming foodie destinations that delivers not only amazing food-truck tacos but sun, sangria and a taste of something different. Here's our round-up of the top ten things to do while visiting Tijuana.
This border town is quickly growing and gaining popularity as a foodie destination thanks to a few craft breweries popping up, stylish and cool coffee shops and hipster-styled food trucks in places like the Telefónica's Gastro Park. The city's recent luxury condo boom hasn't hurt; neither has the new rapid bus transit system, which makes zipping around town an absolute breeze. You can fly directly to Tijuana, but it's cheaper to grab flights to San Diego and walk across the border.
1. Get a taste of the local art scene on Pasaje Rodríguez
This place used to be full of souvenir shops stocked with tacky plastic odds and ends. Today, this atmospheric alleyway is all about the locals. The walls are covered in vibrant graffiti that reflects the city's booming urban art scene. Instead of souvenir stalls, you'll find boho-chic cafés, music bars, bookshops (with plenty of English titles) and craft shops stocking all sorts of art materials, fabrics, trims and items made by local artisans.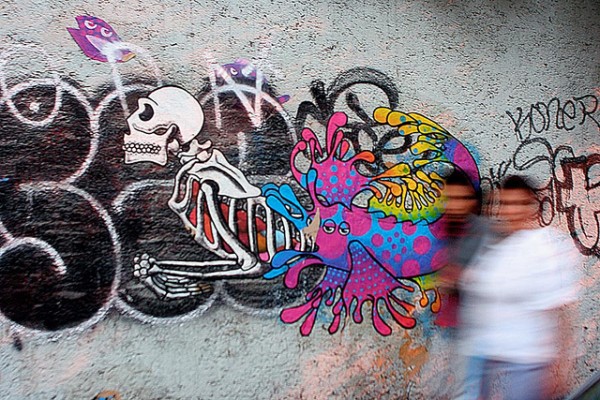 2. Shop at El Popo Market
This traditional market is a must-see while traveling to Tijuana. Its stallholders set up shop in the narrow alleyways throughout downtown Tijuana and is the perfect place to buy fruits, vegetables, cheese, herbs, spices…all sorts of foodie treats.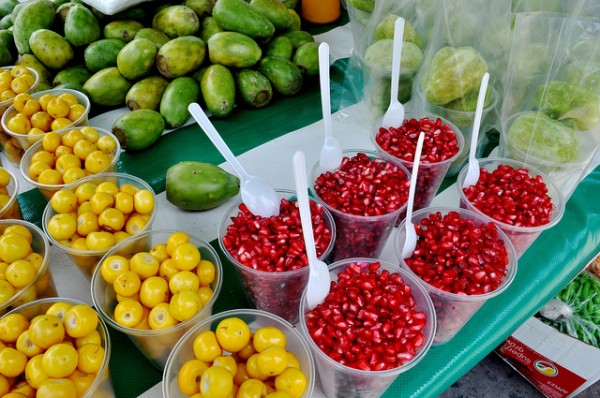 3. Chow down at a food truck in the Gastro Park
If you want a taste of the local foodie scene, then the Telefónica Gastro Park is the place to go. Dozens of food trucks are parked here, all offering something different. The atmosphere is laid back and if you're lucky, you'll catch a jazz band or two while you're there! Craft beers are the drink of choice, all locally brewed. How's that for hipster heaven?
4. Eat a Caesar Salad 
Now here's a fun little fact we bet you didn't know about Tijuana… it's the birthplace of the caesar salad! Yes, that all-American dish that's on basically every Italian restaurant menu at home. It's a well-known local fact that the original caesar salad was invented at the still-standing Caesar's Restaurant in 1924. They even make the dressing for you at your table. Yum, yum!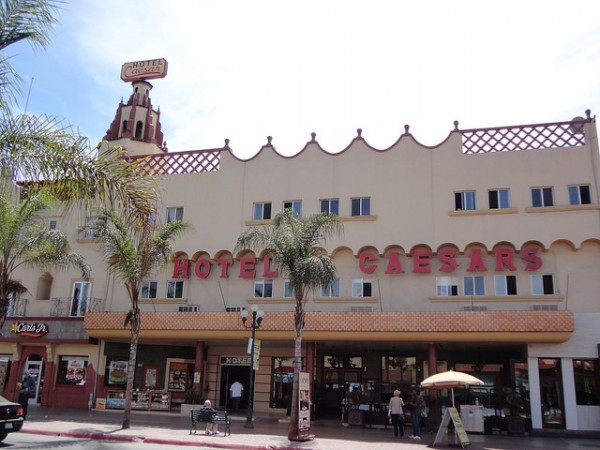 5. Catch some sun in Morelos Park
Parque Morelos is the largest park in Tijuana and an ecological reserve. It's got some amazing rec areas, a swimming pool, lake, botanical garden, playgrounds, places where you can BBQ and a snack bar in case you forgot the nibbles.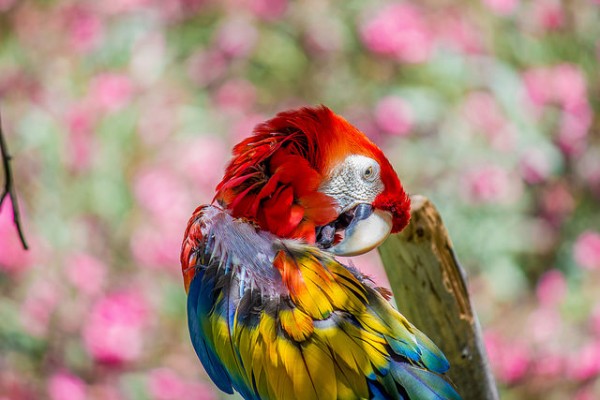 6. Get your art fix at the Tijuana Cultural Center
This is the most important art museum in northwestern Mexico. The museum's galleries are inspiring, telling the story of Mexican life next to the American border. There's more than just art here though. Don't miss the botanical garden, aquarium, IMAX theater, performance hall and outdoor area, which constantly hosts special events, concerts and festivals.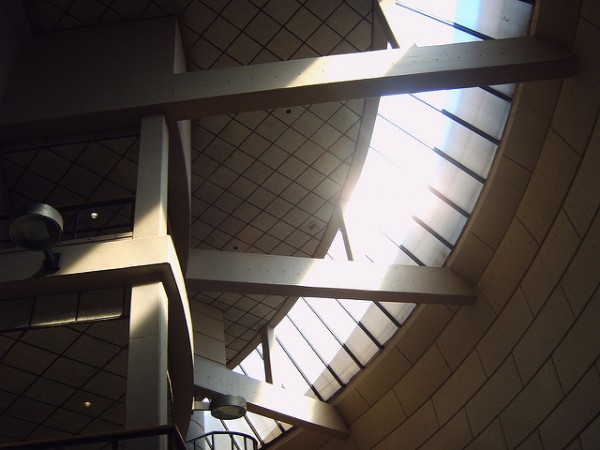 7. Hit the beach… we mean playa
The neighborhood called "Playas de Tijuana" is where the locals go to get some sun. You can reach the beaches via stairs from the main road and there's a wooden boardwalk along the sand to make it easy for walking. Along the way are small seafood restaurants and other little kiosks selling snacks and ice-cold beers… exactly what you'll need on a hot day at the beach! You can actually walk right up to the border in Friendship Park where a colorful fence separates Mexico from the United States, extending 300 feet into the ocean.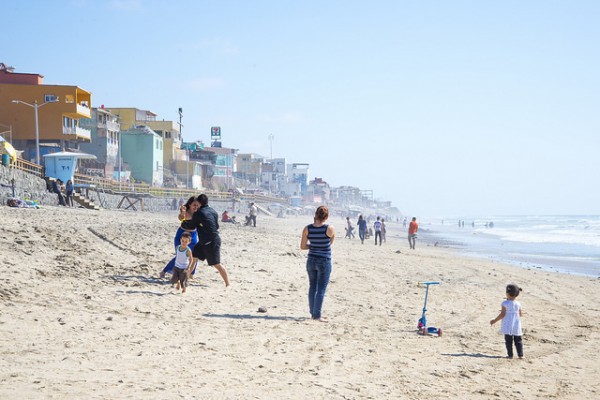 8. Get a taste of Old Tijuana in Plaza Saint Cecilia
Saint Cecilia is the patron saint of music, and that's exactly what you can expect in this plaza. It's where locals go to hear the mariachi bands play. You can also find young people dancing, or performing traditional hat dances. Tijuana was founded in 1889, so it's here that you'll find the city's turn-of-the-century buildings from that era.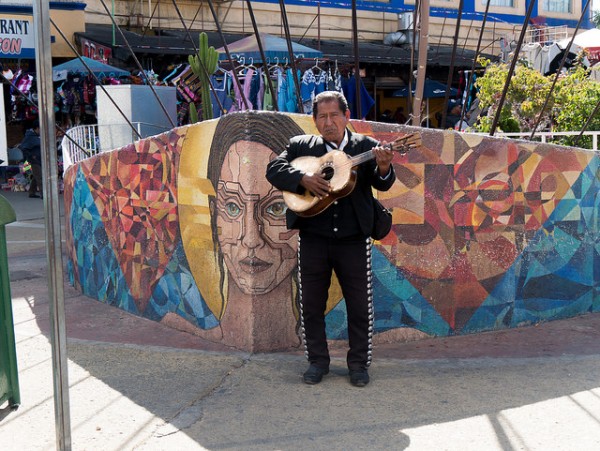 9. Take a photo with a "zebra"
This is basically the most touristy thing you can do in Tijuana but it's a must. Getting your photo taken while sitting on a zebra (well, they're actually donkeys painted black and white… but don't tell them that!) is a 100+ year-old tradition. The first photo of a tourist atop a donkey… we mean zebra… dates back to 1914!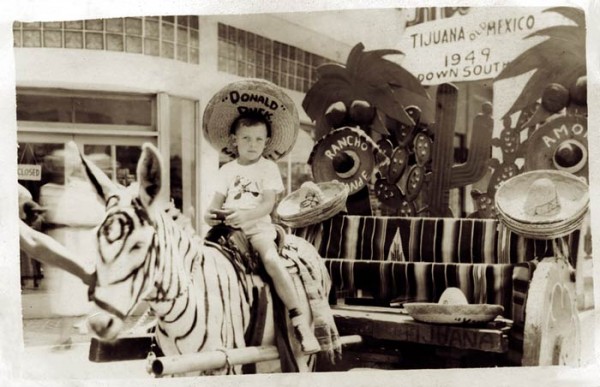 10. For a night out, head to Calle Sexta
If you're looking for a taste of the local nightlife scene, you'll find everything you need on Calle Sexta… especially if you like the hipster scene back home. Try El Tinieblo, Moustache Bar or La Mezcalera for unique cocktails (caramel-flavoured mezcal anyone?) and great local bands.