If you're looking for the ultimate spooky experience this October, sign up to spend the night in an 'Alcatraz' prison cell at the San Francisco Dungeon… if you're brave enough that is!
Those who are brave enough for the experience can sign themselves up to spend the night in a reconstructed Alcatraz prison cell at the Dungeon for the price of $666 per night. This is the first time the Dungeon is offering a sleepover experience, which will take place on October 30th and 31st.
That's a hefty price-tag for a hotel in San Francisco, so what's included? The experience, available for up to 4 people per night, includes a spooky bedtime story read by one of the Dungeon residents, and a night's sleep in the very special "Ghosts of Alcatraz Suite." But we're not sure how well you're going to sleep in a creepy place like that!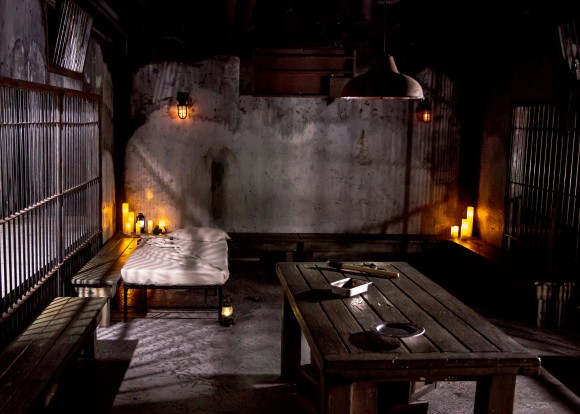 Get ready for bed in your Dungeon-themed PJs, enjoy midnight snacks and breakfast in bed in the cell in the morning. For more info, check out The San Francisco Dungeon.
Would you be up for a spooky experience like this one? We think we'll just stick to sleeping in our own bed on Halloween night!
IMG: SanFrancisco.TheDungeons.com