Rome, oh Rome! It's easy to be dazzled by the architechture in this Eternal City. But there's more to experience in this place than just the Coliseum and Trevi Fountina. Here's your guide to the other side of Rome.
1. Cat Sanctuary
Did you know that Rome is home to more than 300,000 cats? Over the years many of these strays have taken refuge in the Torre Argentina excavation site, being fed by locals. Today there's a cat shelter there taking care of some 400 felines. It's a must visit for cat lovers.
The Roman Cat Sanctuary, Largo di Torre Argentina. Open daily from noon until 18:00.
2. Keyhole
Heat up to Mount Aventine, in the Piazza dei Cavalieri di Malta. There is a large door. Look into its keyhole for a surprise vista! If you can't find it, just look for the line up of people waiting to look through a keyhole.
Piazza dei Cavalieri di Malta on Mount Aventine. This view is so stunning you should probably just book your flights to Rome now.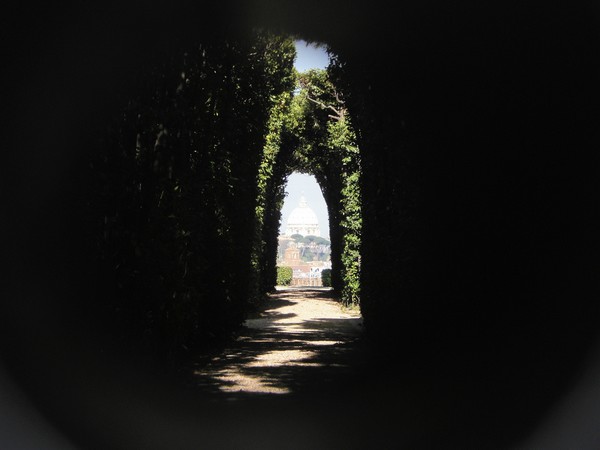 3. San Lorenzo
This is the alternative neighborhood of Rome. It's where you go for everything cultural and everything hip. Expect cheap bars with foreign and Italian students in the afternoon, pop-up sidewalk cafes and street parties. It's where the artsy and intellectual feel most at home, opposite the Campo dei Fiori.
San Lorenzo District, around the piazza Tiburtini, south of Termini Station.
4. EUR
10,000 people live in the Esposizione Universale di Roma district, located on the outskirts of the city. The EUR was built in the 1930s at the height of fascism. Today it's an architectural curiosity that's definitely worth a visit.
EUR, metro line B, station EUR (one station before Laurentina).
5. Centrale Montemartini
This impressive architectural museum was built in a former power plant in Ostiense. It welcomes the newest acquisitions from the Capitole Museum.
Centrale Montemartini, Via Ostiense 106, open Tuesday to Sunday from 9:00 until 19:00.
6. Church of St. Ignatius Loyola
This Baroque church was the second Jesuit church built in Rome. It's frescos and trompe l'oeil paintings by Andrea Pozzo in 1685 are reach enough to visit.
Church of St. Ignatius Loyola, Via del Caravita 8.
7. Porta Portese Market
If you're looking for some cool souvenirs from your trip, head to this weekly flea market. It's open every Sunday and is the perfect spot to shop for trinkets like watches, books, jewelry, pottery and more.
Porta Portese Market on Via Poruense. Every Sunday morning.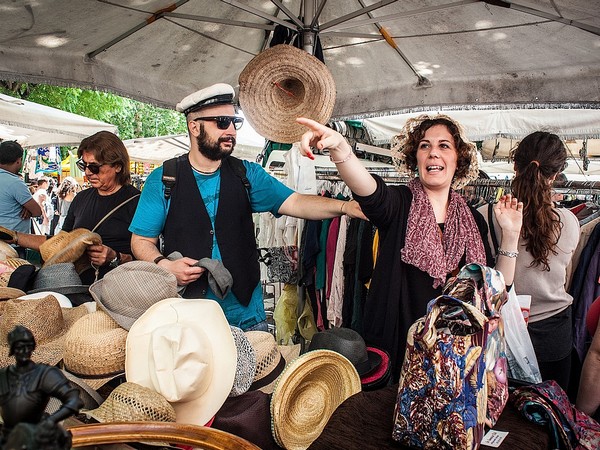 8. Villa Doria Pamphili
Go up to the top of Gianicolo Hill to discover this neighborhood's beautiful French-style gardens and huge villas. It's a great place for an evening walk. It's a cool alternative to the Villa Borghese gardens.
Villa Doria Pamphili, entrance at Via Aurelia Antica, west of Trastevere.
9. Roman Protestant Cemetery
Built in the early 18th century, this cemetery was built only for the bodies of foreign non-Catholics who could not be buried on Roman soil. It's a haven of peace away from the commotion of the Roman streets. You'll find the graves of Keats and Shelley here.
Protestant Cemetery in Rome, Via Caio Cestio 6, metro Piramide. Open daily from 9:00 until 17:00, Sundays from 9:00 until 13:00.
10. Appia Antica
The Appia Antica was first paved road in history, dubbed the "Queen of roads." Construction began in 312 BC and connected Rome to Brindisi in the south of Italy. It's 300 miles long and starts at the Baths of Caracalla.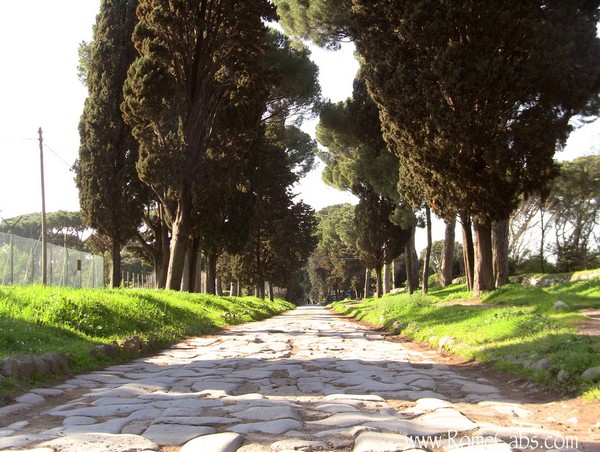 IMG: Bert Kaufmann/ tiseb/ Un ragazzo chiamato Bi/ CunombreLibre/ Rome Cabs/   Flickr cc.